Copyright
©2011 Baishideng Publishing Group Co.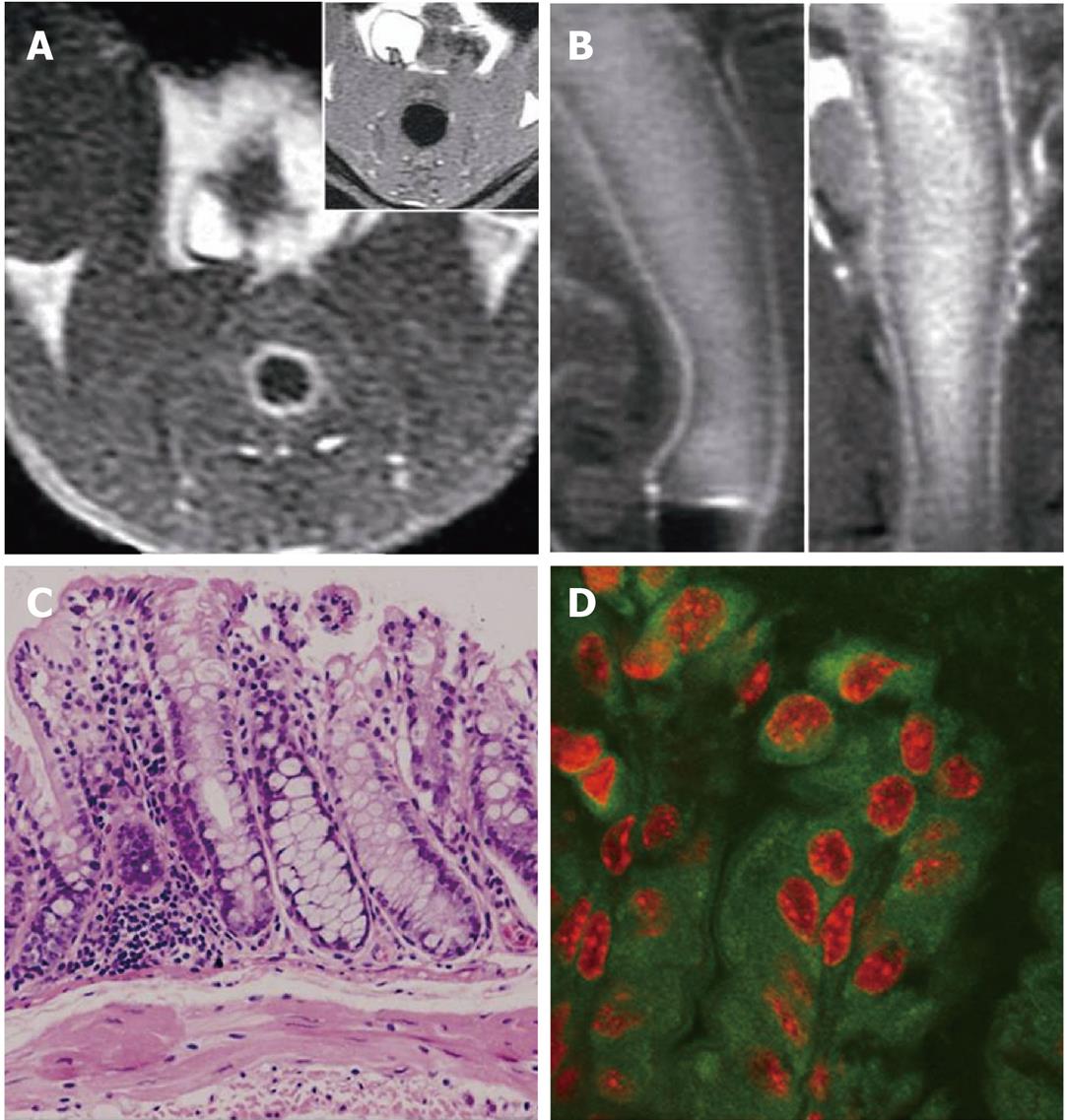 Figure 2 Magnetic resonance and fluorescent images of colorectal wall in normal mouse and bright rim sign in 1,2-dimethylhydrazine treated mouse.
A: Axial fluid attenuated inversion recovery (FLAIR) image 5 min after gadopentetate dimeglumine and fluorescein isothiocyanate (FITC)-loaded solid lipid nanoparticle enema, showing the homogeneous mural enhancement; B, C: No abnormity was found in hematoxylin and eosin slices of the mouse; D: Laser-scanning confocal fluorescence microscope image of the post-enema colorectal wall of normal mouse with diamidino-phenyl-indole (DAPI) stain, showing the dense cytoplastic FITC deposition and red DAPI-stained nucleus.
---
Citation: Wu T, Zheng WL, Zhang SZ, Sun JH, Yuan H. Bimodal visualization of colorectal uptake of nanoparticles in dimethylhydrazine-treated mice. World J Gastroenterol 2011; 17(31): 3614-3622
---