Copyright
©2011 Baishideng Publishing Group Co.
World J Gastroenterol.
Jan 21, 2011;
17(3): 379-384
Published online Jan 21, 2011. doi: 10.3748/wjg.v17.i3.379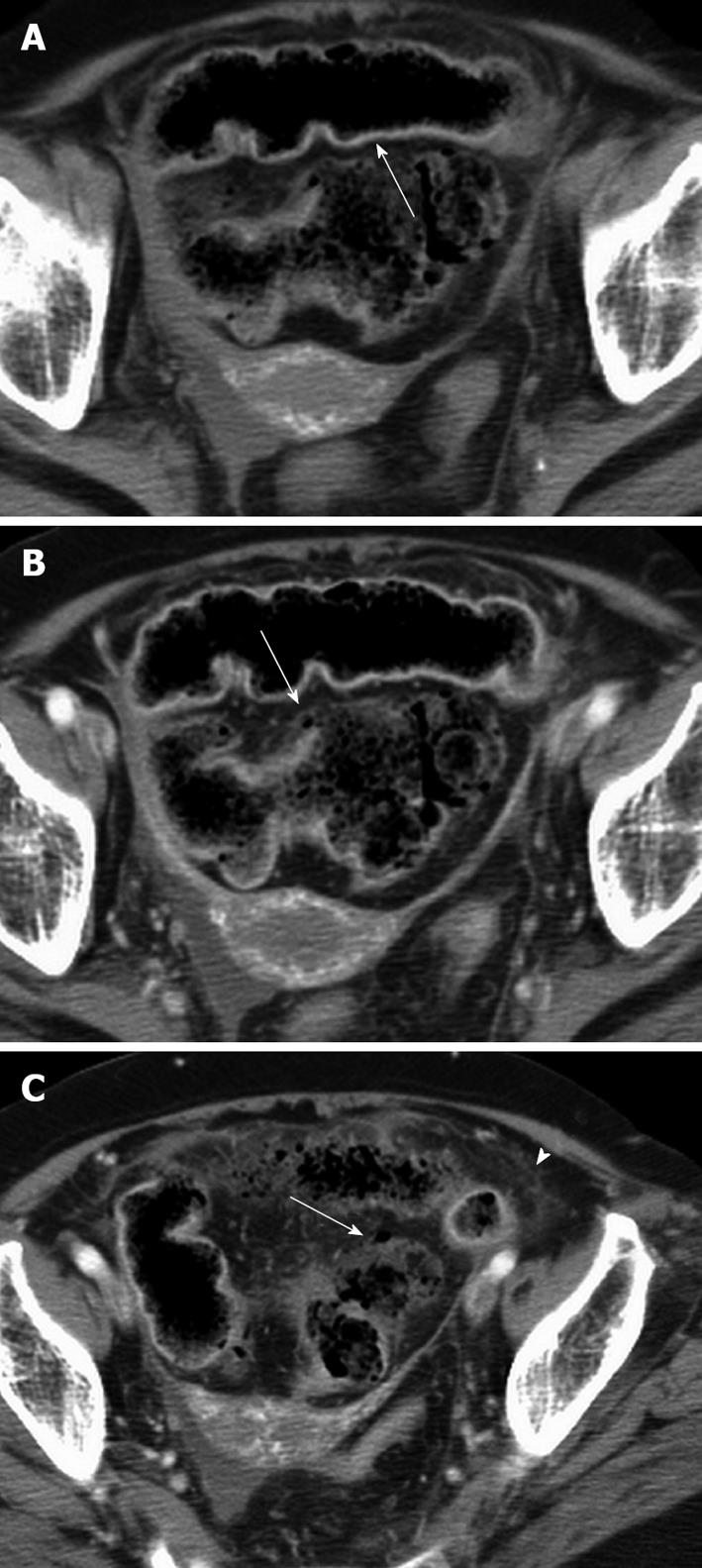 Figure 2 An 80-year-old woman (patient 5) with perforation of the necrotic stercoral colitis at the sigmoid colon.
A: An unenhanced computed tomography (CT) scan reveals dense mucosa (arrow) conforming to the colon wall; B: An enhanced abdominal CT scan reveals discontinuation of the colonic mucosa (arrow) suggesting perfusion defect; C: A small air bubble abutting the damaged colon (arrow) and increased pericolonic infiltration (arrowhead) can be seen.
---
Citation: Wu CH, Wang LJ, Wong YC, Huang CC, Chen CC, Wang CJ, Fang JF, Hsueh C. Necrotic stercoral colitis: Importance of computed tomography findings. World J Gastroenterol 2011; 17(3): 379-384
---