Copyright
©2011 Baishideng Publishing Group Co.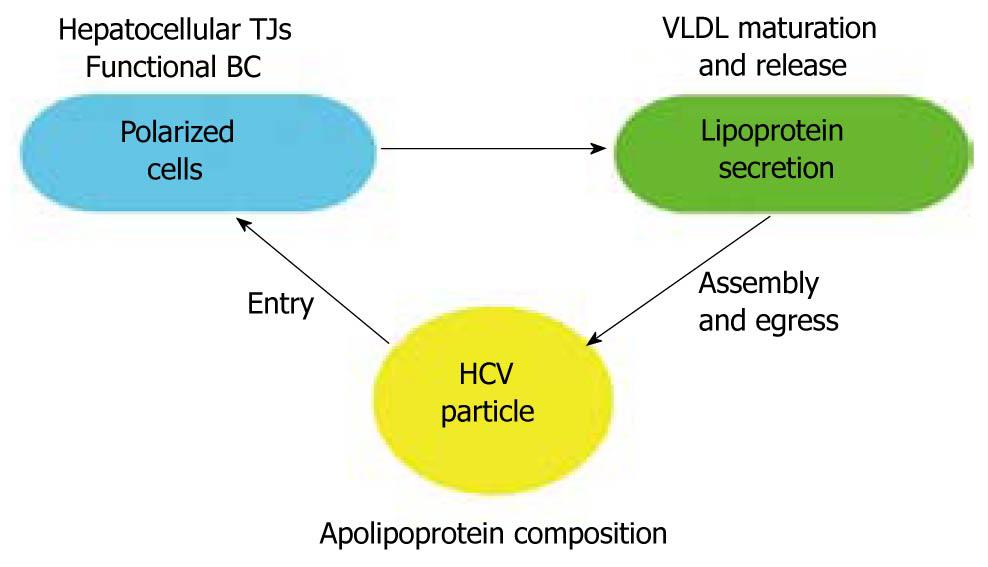 Figure 1 Interplay among cell polarization, lipoprotein secretion, and hepatitis C virus particle assembly, release, and entry into host cells.
The correct polarization of hepatocytes, implying the presence of functional bile canaliculi delimited by TJs, may be important for the proper maturation and secretion of lipoproteins. This process is tightly associated with the composition and assembly of hepatitis C virus (HCV) lipoviroparticles and their exit from infected cells. Finally, HCV entry may be affected by the lipoprotein composition of the viral particle, the hepatocellular polarization of target cells, and the localization of the TJ-associated proteins claudin-1 and occludin.
---
Citation: Benedicto I, Molina-Jiménez F, Moreno-Otero R, López-Cabrera M, Majano PL. Interplay among cellular polarization, lipoprotein metabolism and hepatitis C virus entry. World J Gastroenterol 2011; 17(22): 2683-2690
---