Copyright
©2010 Baishideng Publishing Group Co.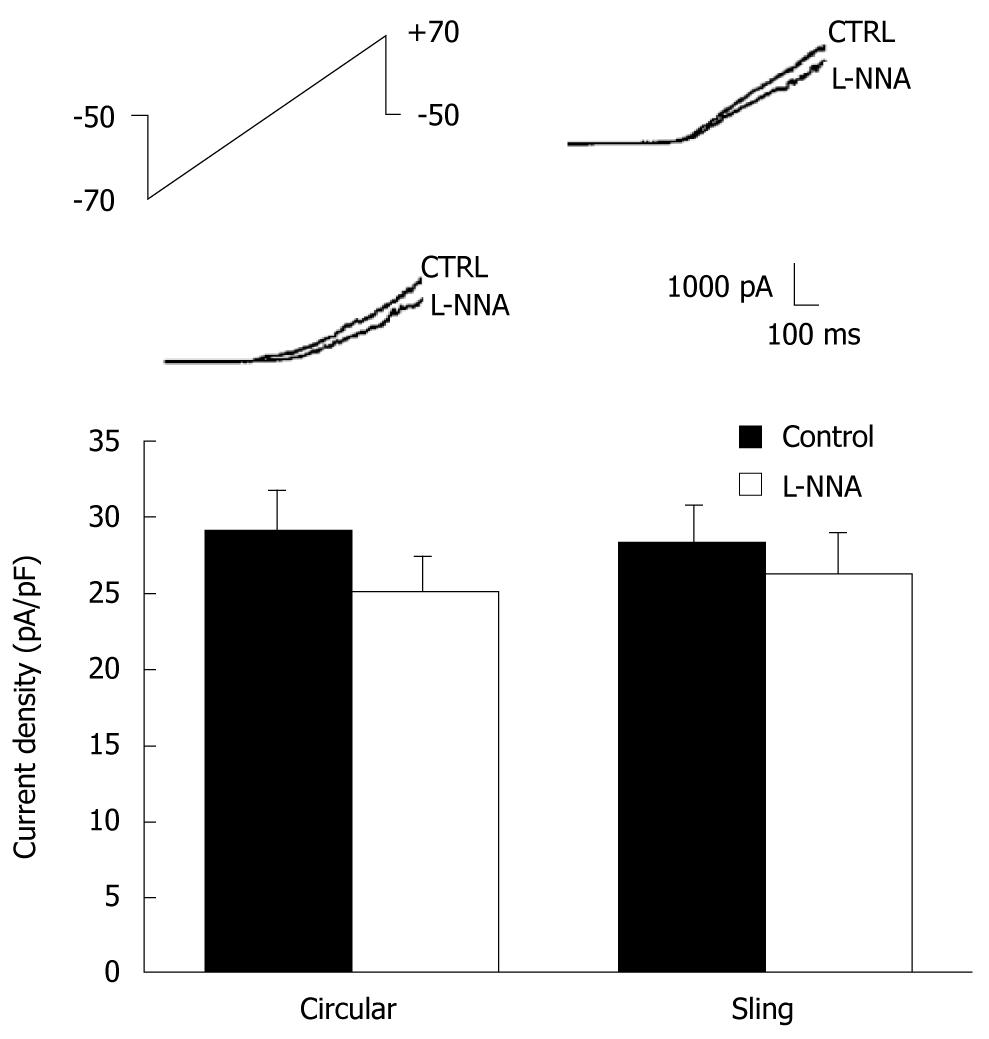 Figure 3 Representative traces and quantification of the effect of L-NNA (10-4 mol/L) on elicited outward K+ currents using a ramp protocol from -70 to +70 mV of lower esophageal sphincter circular (n = 8) and sling (n = 8) smooth muscle cells.
Addition of L-NNA led to an insignificant 14% decrease in outward potassium currents in the circular smooth muscle cells. In the sling smooth muscle cells, the addition of L-NNA led to an insignificant 7% reduction in current density.
---
Citation: L'Heureux MC, Muinuddin A, Gaisano HY, Diamant NE. Nitric oxide activation of a potassium channel (BKCa) in feline lower esophageal sphincter. World J Gastroenterol 2010; 16(46): 5852-5860
---