Copyright
©2009 The WJG Press and Baishideng.
World J Gastroenterol.
Oct 21, 2009;
15(39): 4896-4906
Published online Oct 21, 2009. doi: 10.3748/wjg.15.4896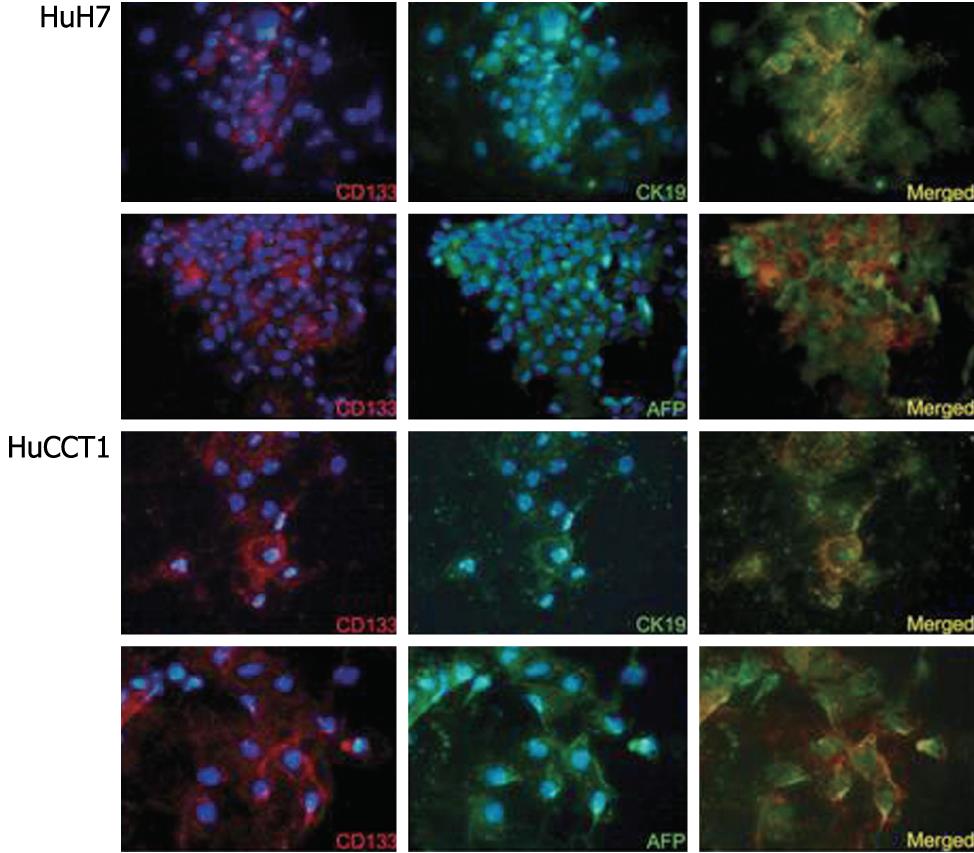 Figure 5 Dual immunofluorescence of CD133/CK19 and CD133/AFP in HuH7 and HuCCT1 cells. CD133+ carcinoma cells were positive for CK19 or AFP in both HuH7 and HuCCT1 cell lines. All images, × 400.
---
Citation: Yoshikawa S, Zen Y, Fujii T, Sato Y, Ohta T, Aoyagi Y, Nakanuma Y. Characterization of CD133+ parenchymal cells in the liver: Histology and culture. World J Gastroenterol 2009; 15(39): 4896-4906
---