Copyright
©2009 The WJG Press and Baishideng.
World J Gastroenterol.
Oct 21, 2009;
15(39): 4896-4906
Published online Oct 21, 2009. doi: 10.3748/wjg.15.4896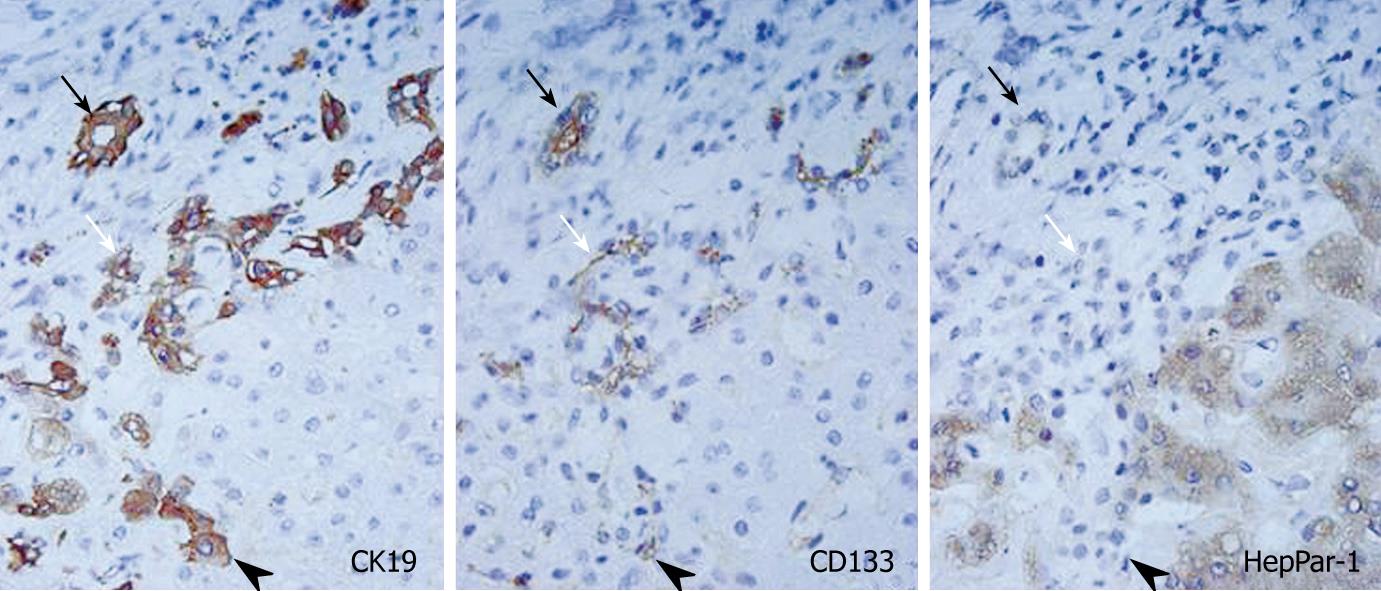 Figure 2 CD133 expression in liver cirrhosis (immunostaining). CD133 was expressed in bile duct (black arrows), bile ductules (white arrows), and small parenchymal cells surrounded by hepatocytes. CD133 was expressed on the cellular membrane with an accentuation on the luminal side. CD133+ cells were also positive for CK19 but not HepPar-1. All images, × 400.
---
Citation: Yoshikawa S, Zen Y, Fujii T, Sato Y, Ohta T, Aoyagi Y, Nakanuma Y. Characterization of CD133+ parenchymal cells in the liver: Histology and culture. World J Gastroenterol 2009; 15(39): 4896-4906
---