Copyright
©2009 The WJG Press and Baishideng.
World J Gastroenterol.
Jun 21, 2009;
15(23): 2887-2892
Published online Jun 21, 2009. doi: 10.3748/wjg.15.2887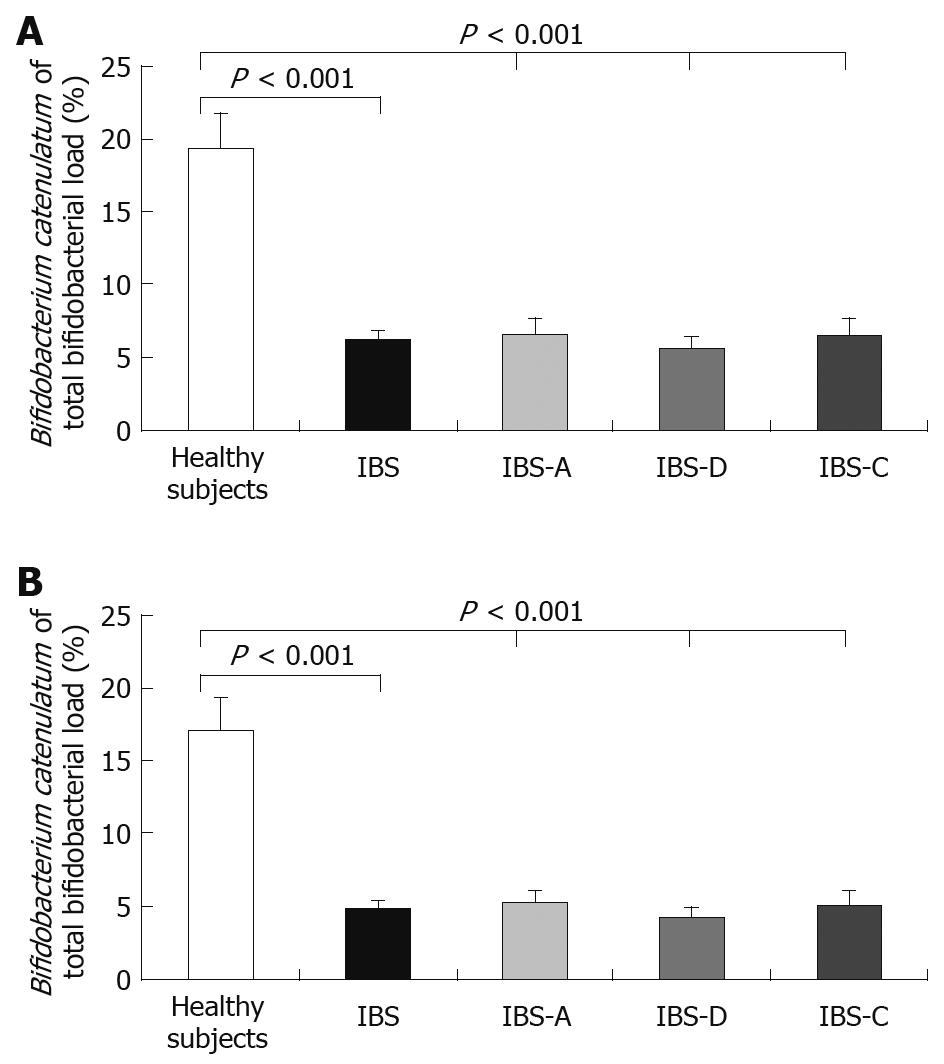 Figure 1 Percentage of Bifidobacterium catenulatum as percentage of total bifidobacterial load in fecal samples and duodenal samples of healthy subjects, IBS patients and IBS subgroups (mean ± SE).
A: Fecal samples; B: Duodenal samples.
---
Citation: Kerckhoffs AP, Samsom M, van der Rest ME, de Vogel J, Knol J, Ben-Amor K, Akkermans LM. Lower Bifidobacteria counts in both duodenal mucosa-associated and fecal microbiota in irritable bowel syndrome patients. World J Gastroenterol 2009; 15(23): 2887-2892
---