Copyright
©2009 The WJG Press and Baishideng.
World J Gastroenterol.
May 7, 2009;
15(17): 2145-2150
Published online May 7, 2009. doi: 10.3748/wjg.15.2145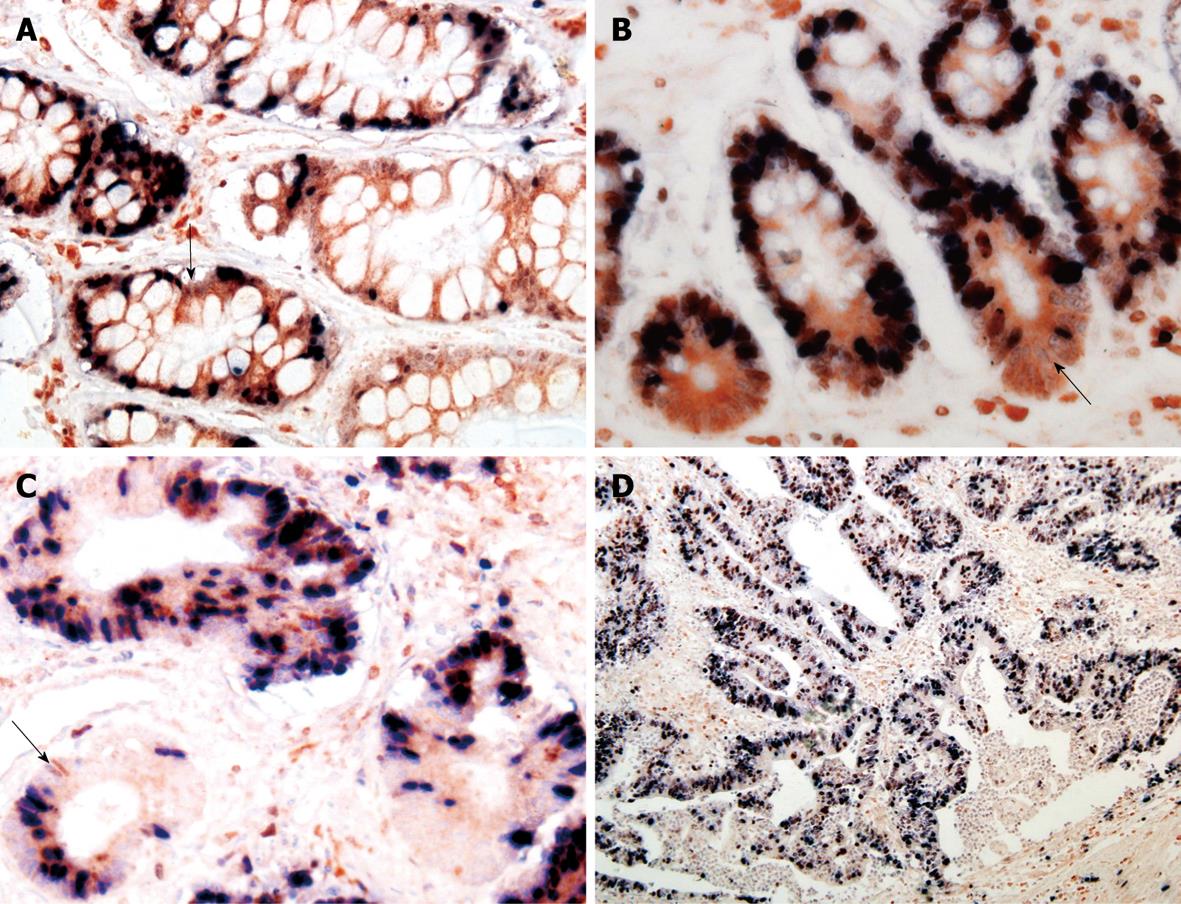 Figure 3 Distribution of Bcl-2+/ki-67- cells in IM (A), mild DYS (B), gastric tubular adenocarcinoma (C) and papillary adenocarcinoma (D). Red fine granules in cytoplasm and unstained nuclei were defined as Bcl-2+/ki-67- cells as shown by the arrows (Immunohistochemical double staining, A-C × 400, D × 200).
---
Citation: Zhao J, Luo XD, Da CL, Xin Y. Clinicopathological significance of B-cell-specific Moloney murine leukemia virus insertion site 1 expression in gastric carcinoma and its precancerous lesion. World J Gastroenterol 2009; 15(17): 2145-2150
---