Copyright
©2009 The WJG Press and Baishideng.
World J Gastroenterol.
Mar 14, 2009;
15(10): 1163-1167
Published online Mar 14, 2009. doi: 10.3748/wjg.15.1163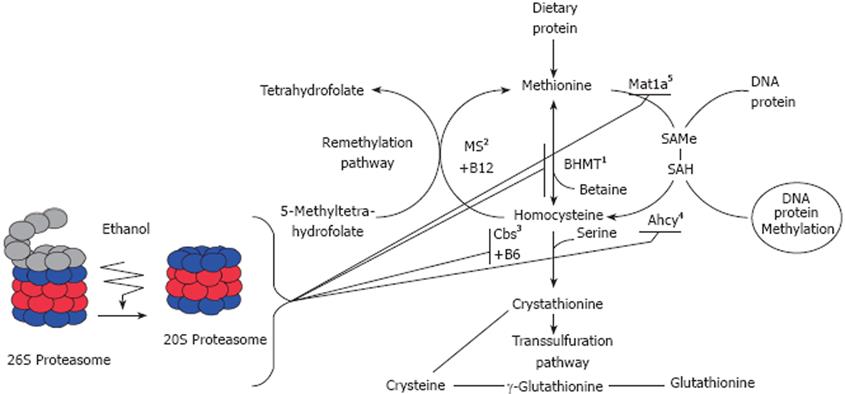 Figure 1 Illustration of methionine metabolism enzymes system and the effects of proteasome inhibition in the remethylation pathway.
1-BHMT: Betaine homocysteine Methyltransferase; 2-MS: Methionine synthase; 3-Cbs: Cystathionine beta-Synthase; 4-Ahcy: S'-adenosylhomocysteine transferase; 5-Mat1a: Methionine adenosyltransferase.
---
Citation: Bardag-Gorce F. Nuclear effects of ethanol-induced proteasome inhibition in liver cells. World J Gastroenterol 2009; 15(10): 1163-1167
---