Copyright
©2008 The WJG Press and Baishideng.
World J Gastroenterol.
Feb 14, 2008;
14(6): 831-844
Published online Feb 14, 2008. doi: 10.3748/wjg.14.831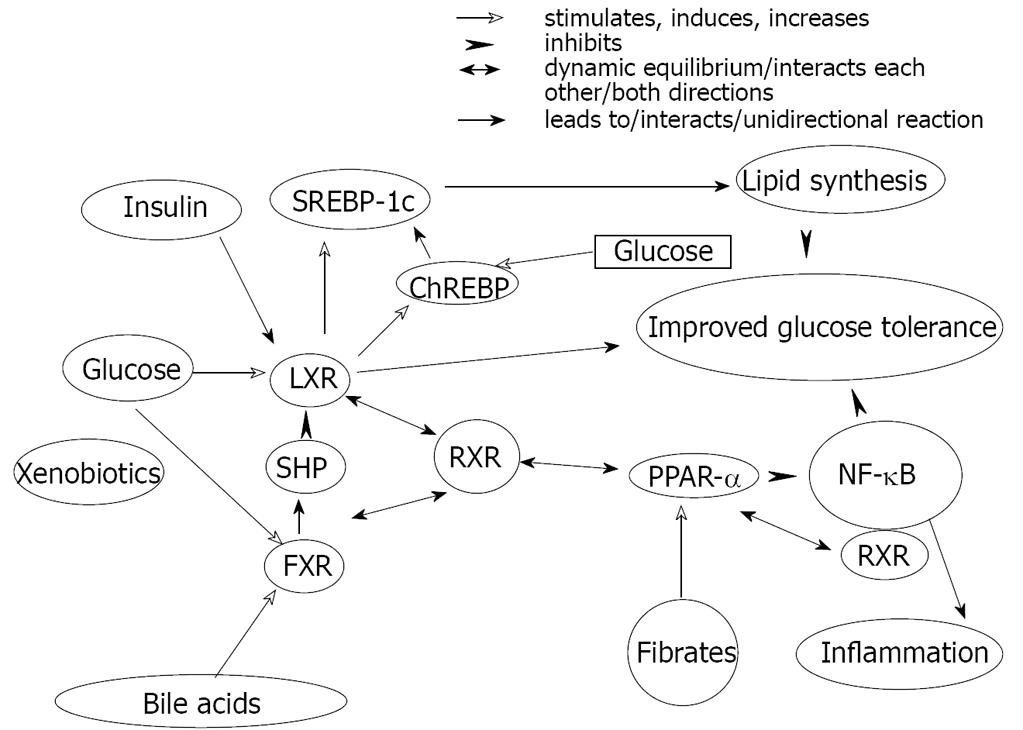 Figure 5 The complex interactions between various nuclear receptors involved in lipid-carbohydrate-bile acid homeostasis determines fat accumulation in liver.
SREBP-Sterol regulatory element-binding proteins LXR-liver xenobiotic receptor, FXR-farnesoid xenobiotic receptor, SHP-short heterodimer partner, RXR-retinoid xenobiotic receptor, PPAR-peroxisome proliferator-activated receptor, ChREBP-carbohydrate responsive element binding protein. NF-κB-nuclear factor κB.
---
Citation: Sanal MG. The blind men 'see' the elephant-the many faces of fatty liver disease. World J Gastroenterol 2008; 14(6): 831-844
---