Copyright
©2008 The WJG Press and Baishideng.
World J Gastroenterol.
Jan 14, 2008;
14(2): 193-199
Published online Jan 14, 2008. doi: 10.3748/wjg.14.193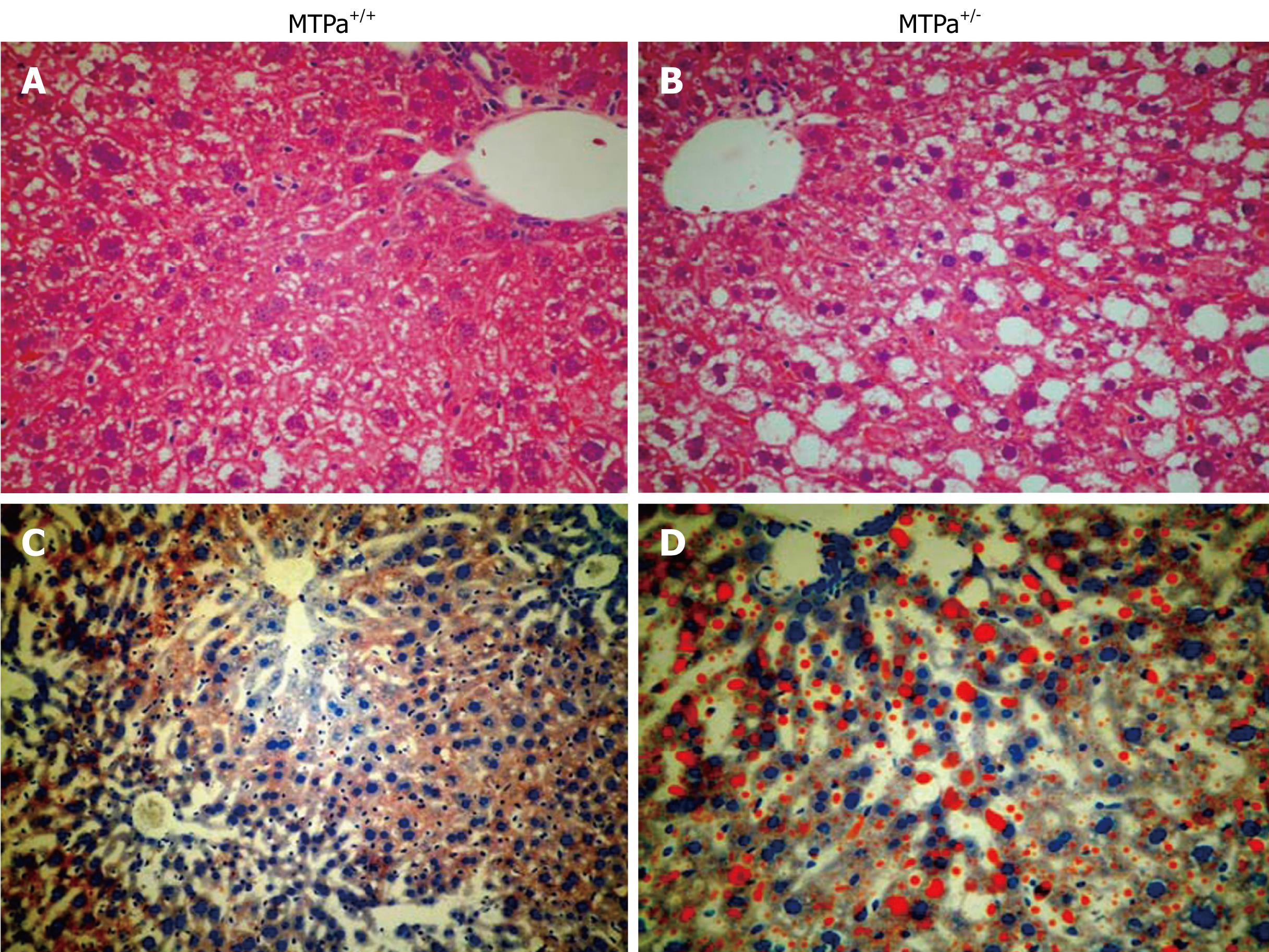 Figure 3 Representative liver sections obtained from control wild-type mice (MTPa+/+) (A and C) and mice with a defect in mitochondrial trifunctional protein (MTPa+/-) (B and D) littermates stained with hematoxylin-eosin (A and B) and oil red O (C and D) (20 ×). Reproduced with permission from Gastroenterology. 2005; 128: 1381-1390.
---
Citation: Wei Y, Rector RS, Thyfault JP, Ibdah JA. Nonalcoholic fatty liver disease and mitochondrial dysfunction. World J Gastroenterol 2008; 14(2): 193-199
---