Copyright
©2007 Baishideng Publishing Group Inc.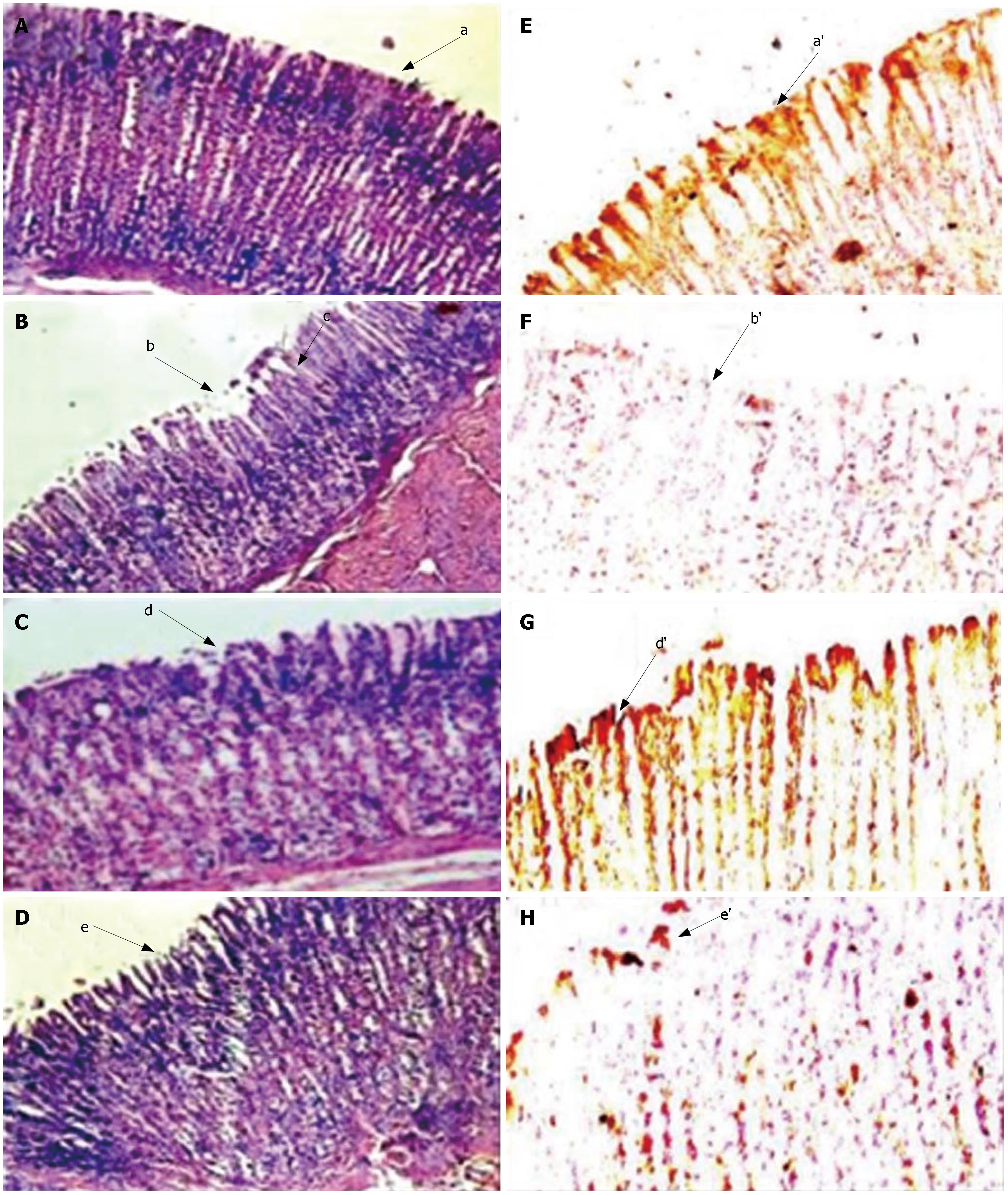 Figure 4 Histopathologic/Immunohistopathologic observation of stomach from ulcer induced/SRPP and Ranitidine treated animals; A-D indicates HE staining sections (× 40), while E-H reveal anti-gastric mucin stained sections (× 40, and magnified the selected portion in computer photoshop).
Control (A, E) shows intact mucosal epithelium with organized glandular structure (a) and intense brown staining for gastric mucin by antibody (a'). Ulcer induction (B, F) showed damaged mucosal epithelium (b) and disrupted glandular structure (c), loss of brown staining (b') in figure F indicate the loss of gastric mucin. Complete recovery of mucosal damage (d and d' of C, G) by SRPP and partial recovery by ranitidine (e and e' of D, H) treatments were observed.
---
Citation: Srikanta B, Siddaraju M, Dharmesh S. A novel phenol-bound pectic polysaccharide from Decalepis hamiltonii with multi-step ulcer preventive activity. World J Gastroenterol 2007; 13(39): 5196-5207
---