Copyright
©2006 Baishideng Publishing Group Co.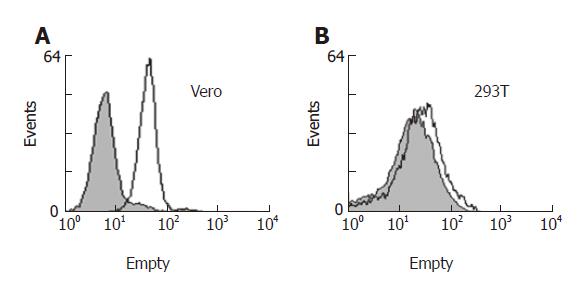 Figure 5 Binding of S-protein to Vero and 293T cells.
Vero and 293T cells were detached from culture flask with 0.5 mmol/L EDTA/ PBS, washed and incubated with purified S-protein in 0.5% BSA/ PBS. Binding was measured by flow cytometry using anti-Myc antibody and goat anti-mouse IgG antibody conjugated with RPE (open profiles). As control (filled profiles), the cells were not incubated with S-protein but stained with the same antibodies.
---
Citation: Zhong F, Zhong ZY, Liang S, Li XJ. High expression level of soluble SARS spike protein mediated by adenovirus in HEK293 cells. World J Gastroenterol 2006; 12(9): 1452-1457
---