Copyright
©2006 Baishideng Publishing Group Co.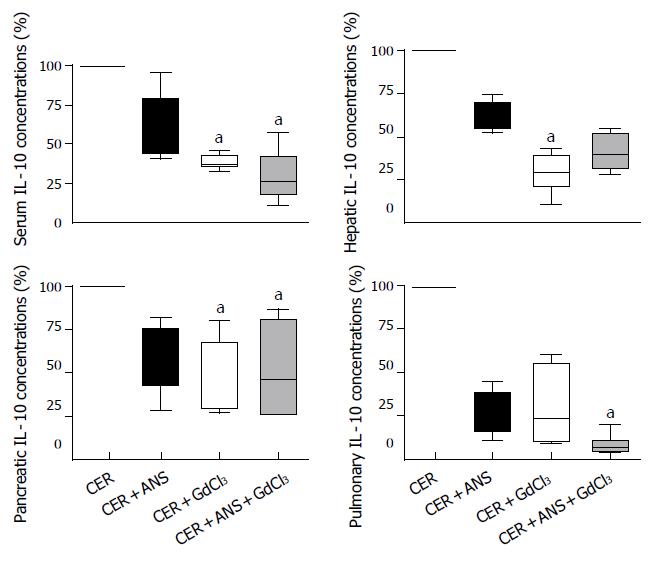 Figure 6 Interleukin-10 (IL-10, %) concentrations in serum, pancreas, lung and liver the 100% value corresponding to the mean value measured in mice injected with cerulein (CER).
Mice were injected with cerulein and saline (CER), cerulein and antineutrophil serum (CER + ANS), cerulein and gadolinium chloride (CER + GdCl3), and CER + ANS + GdCl3. n ≥ 5 in each group. aP < 0.05 vs CER.
---
Citation: Pastor CM, Vonlaufen A, Georgi F, Hadengue A, Morel P, Frossard JL. Neutrophil depletion-but not prevention of Kupffer cell activation-decreases the severity of cerulein-induced acute pancreatitis. World J Gastroenterol 2006; 12(8): 1219-1224
---