Copyright
©2006 Baishideng Publishing Group Co.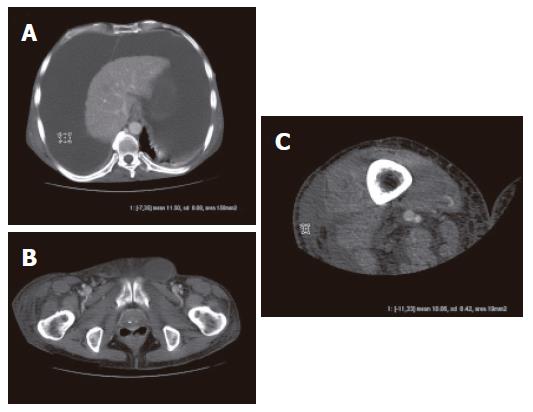 Figure 2 A: Enormous fluid collection within the peritoneal cavity.
The fluid density was measured to be 11.5 Hounsfield Units; B: No masses were detected in the pelvis, whereas there was fluid collection into the left inguinal canal and no evidence of fluid collection into the right inguinal canal; C: Fluid collection within the lateral aspect of the right thigh with a density of 10.06 Hounsfield Units.
---
Citation: Assimakopoulos SF, Thomopoulos KC, Kalogeropoulou C, Maroulis I, Lekkou A, Papakonstantinou C, Vagianos CE, Gogos C. Unilateral leg edema in a cirrhotic patient with tense ascites. World J Gastroenterol 2006; 12(35): 5746-5747
---