Copyright
©2006 Baishideng Publishing Group Co.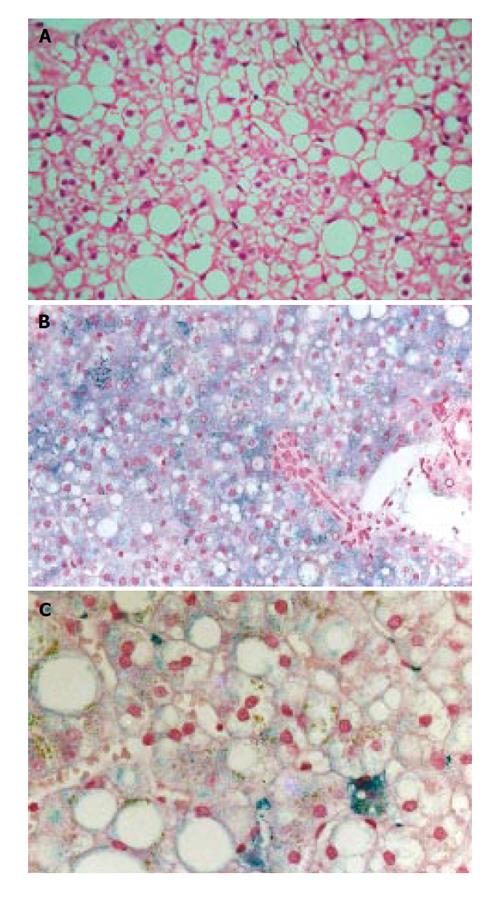 Figure 1 Case 1 liver histology.
A: Hematoxylin and eosin staining shows grade 2 hepatic steatosis; B: Perls' staining shows grade 1 hepatocyte siderosis with predominant periportal distribution; C: Higher power of Perls' staining shows clustered Kupffer cell siderosis (right lower field) and also irregular large granular deposits in sinusoidal cells.
---
Citation: Sebastiani G, Wallace DF, Davies SE, Kulhalli V, Walker AP, Dooley JS. Fatty liver in H63D homozygotes with hyperferritinemia. World J Gastroenterol 2006; 12(11): 1788-1792
---