World J Gastroenterol.
Feb 15, 2004;
10(4): 514-520
Published online Feb 15, 2004. doi: 10.3748/wjg.v10.i4.514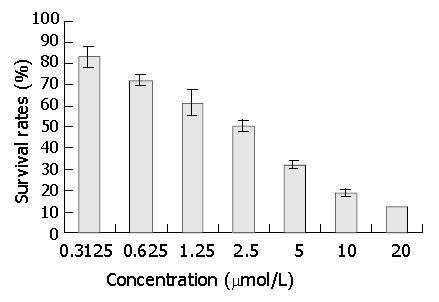 Figure 4 Effect of DNA primase inhibitor DMTCCI on proliferation of BEL-7402 cells.
BEL-7402 cells were treated with various concentrations of DMTCCI as indicated for 72 h. Cell viability was determined with MTT assay and shown as survival rate.
---
Citation: Li ZM, Liu ZC, Guan ZZ, Zhu XF, Zhou JM, Xie BF, Feng GK, Zhu ZY, Jiang WQ. Inhibition of DNA primase and induction of apoptosis by 3,3'-diethyl-9-methylthia-carbocyanine iodide in hepatocellular carcinoma BEL-7402 cells. World J Gastroenterol 2004; 10(4): 514-520
---