World J Gastroenterol.
Feb 15, 2004;
10(4): 514-520
Published online Feb 15, 2004. doi: 10.3748/wjg.v10.i4.514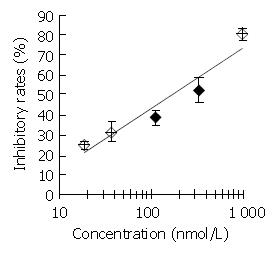 Figure 2 Inhibitory effect of DMTCCI on DNA primase activity.
Appropriate amounts of DMTCCI were incubated with the standard reaction mixture containing DNA primase-poly-merase complex purified from mice Ehrilich's ascites carci-noma cells for 30 min at 37 °C. DNA primase reaction was mea-sured by the formation of RNA oligomers. Results were ex-pressed as mean ± SD for three independent experiments.
---
Citation: Li ZM, Liu ZC, Guan ZZ, Zhu XF, Zhou JM, Xie BF, Feng GK, Zhu ZY, Jiang WQ. Inhibition of DNA primase and induction of apoptosis by 3,3'-diethyl-9-methylthia-carbocyanine iodide in hepatocellular carcinoma BEL-7402 cells. World J Gastroenterol 2004; 10(4): 514-520
---