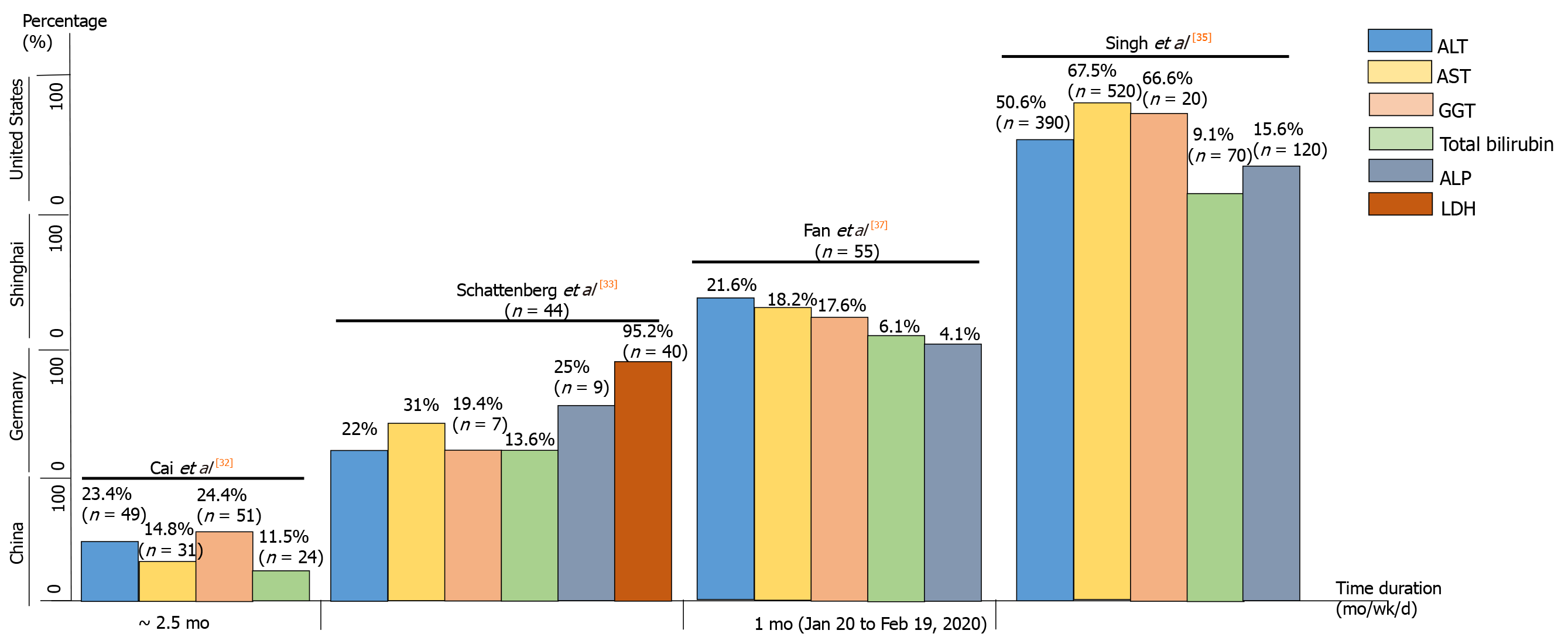 Figure 1 Overview of a global perspective related to incidence of coronavirus disease 2019-associated alterations in liver function tests.
The figure presents only data published in peer-reviewed journals. ALP: Alkaline phosphatase; ALT: Alanine aminotransferase; AST: Aspartate aminotransferase; GGT: Gamma-glutamyl transferase; LDH: Lactate dehydrogenase.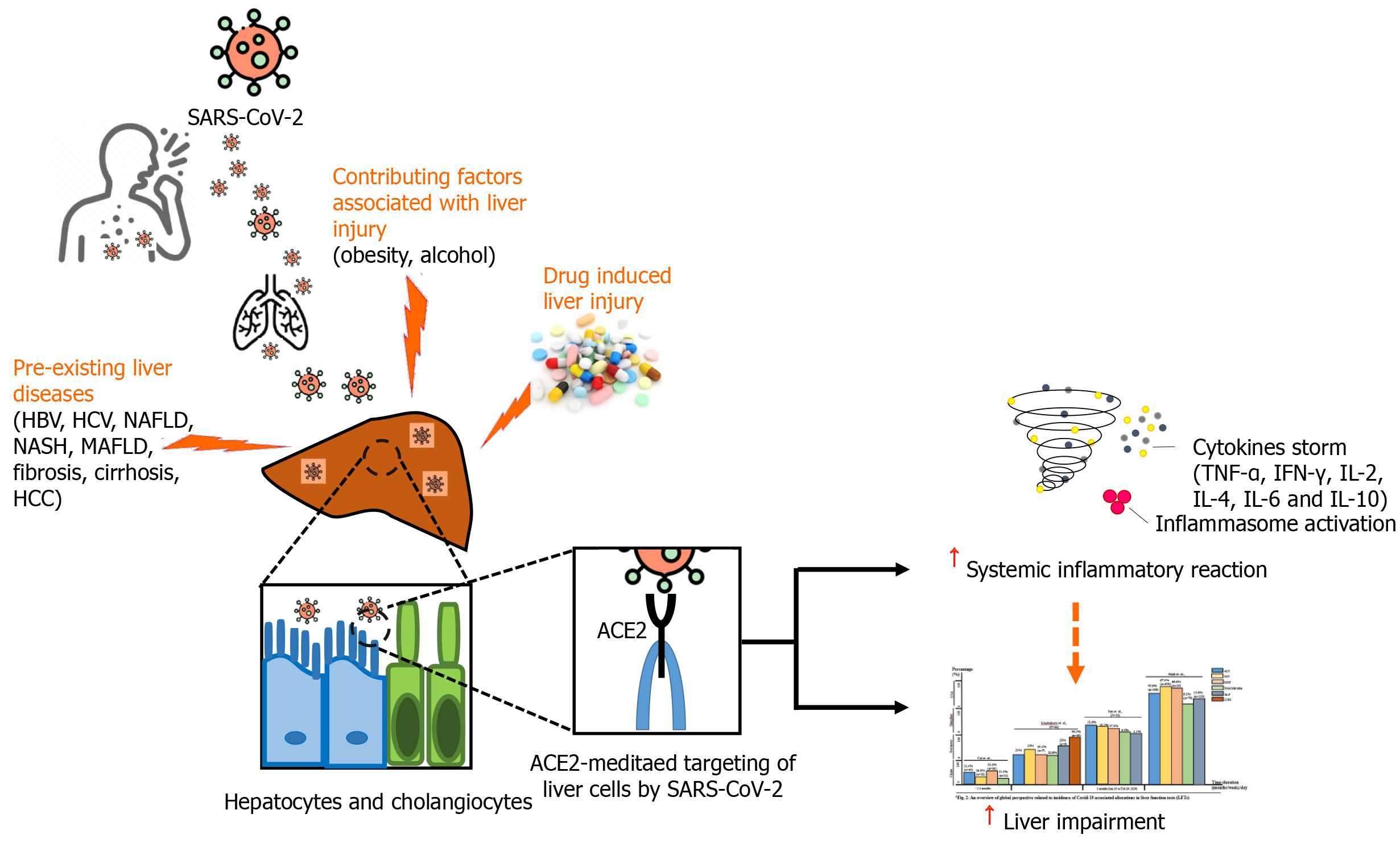 Figure 2 Severe acute respiratory syndrome-coronavirus type 2-associated pathogenesis and immunological response in the liver.
ACE2: Angiotensin-converting enzyme 2; HBV: Hepatitis B virus; HCC: Hepatocellular carcinoma; HCV: Hepatitis C virus; IFN: Interferon; IL: Interleukin.; MAFLD: Metabolic associated fatty liver disease; NAFLD: Nonalcoholic fatty liver disease; NASH: Nonalcoholic steatohepatitis; SARS-CoV-2: Severe acute respiratory syndrome-coronavirus type 2; TNF: Tumor necrosis factor.
---
Citation: Ahmad A, Ishtiaq SM, Khan JA, Aslam R, Ali S, Arshad MI. COVID-19 and comorbidities of hepatic diseases in a global perspective. World J Gastroenterol 2021; 27(13): 1296-1310
---