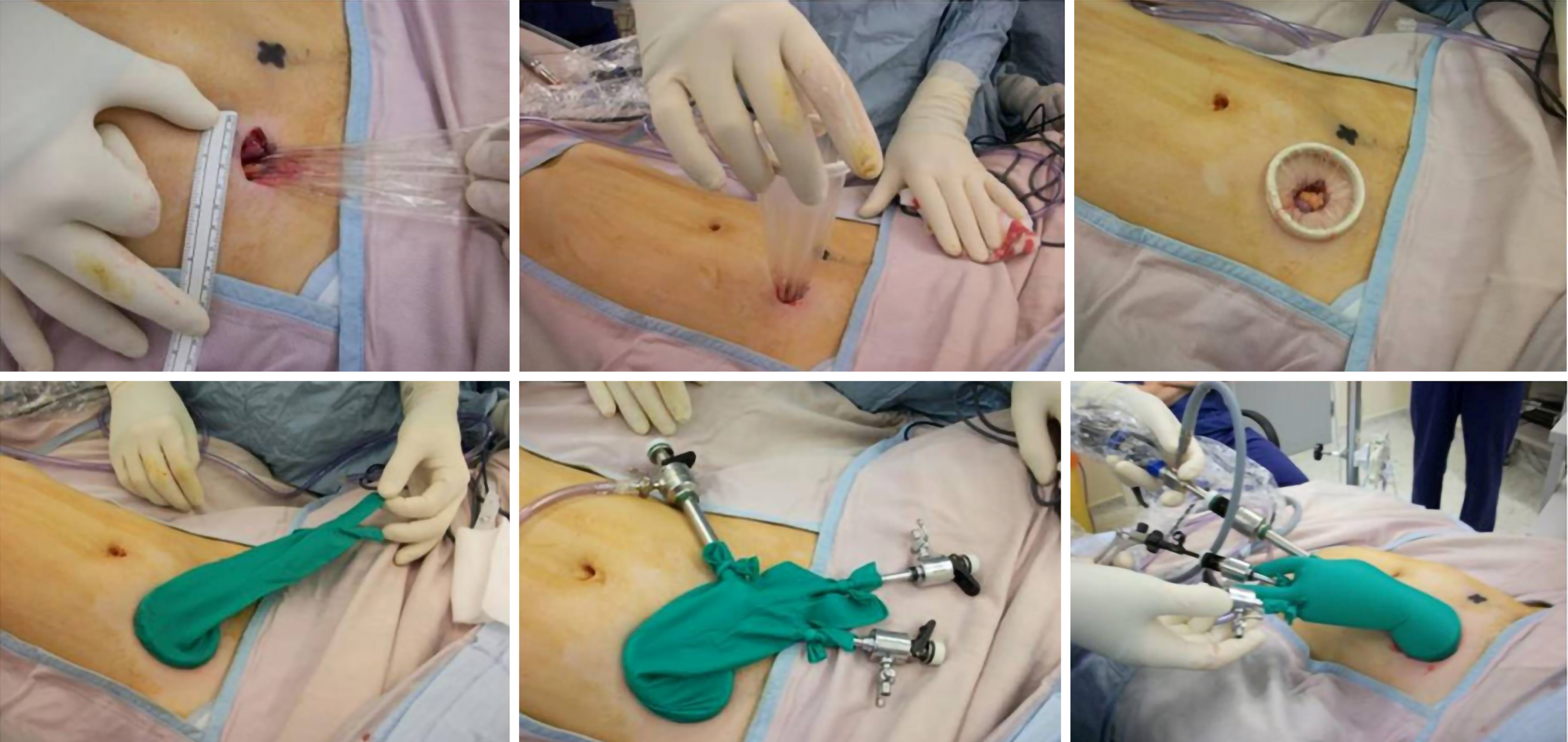 Figure 1 Photographs detailing the surgical glove port set-up for single port total colectomy with end ileostomy.

Figure 2 The end ileostomy was then matured at the single port access site.
Intraoperative photographs showing (A) operating via the stoma site port during the procedure (B) the colonic specimen after extraction via the stoma site incision (C) The end ileostomy fashioned at the site of the single port as the only operative incision.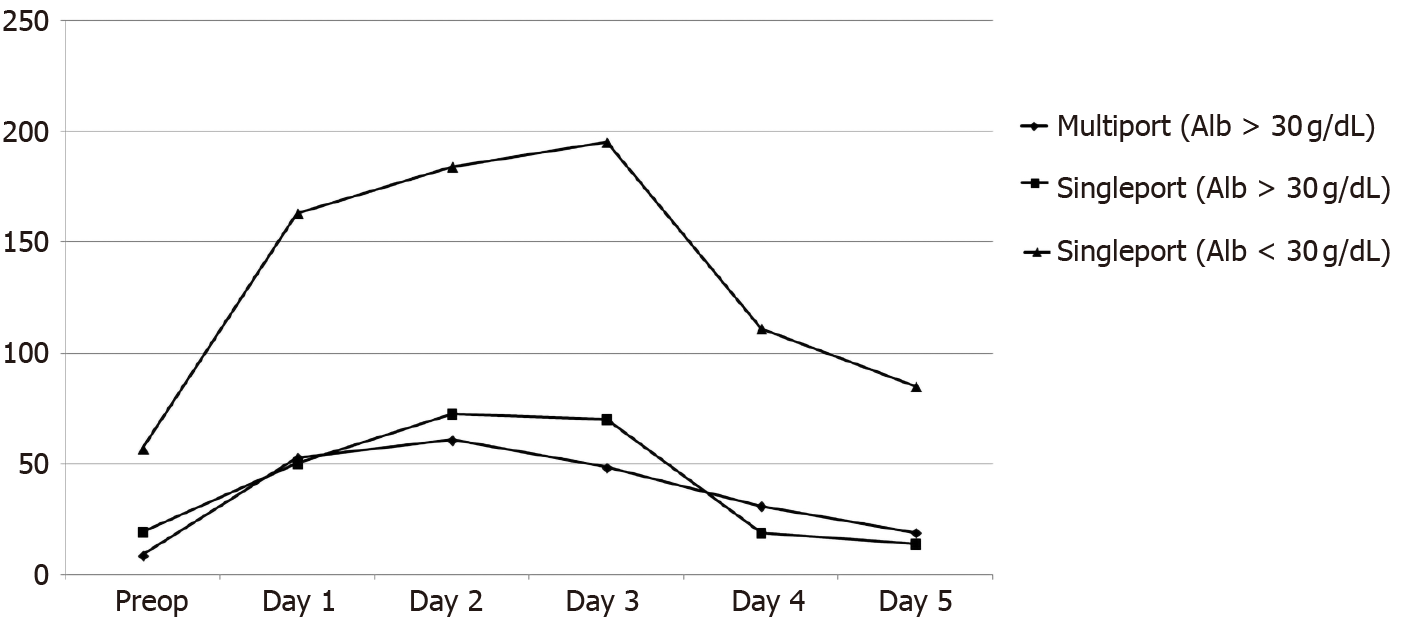 Figure 3 Daily median C-reactive protein level following surgery by access (multiport versus single port) including by the patients preoperative albumin (< or > 30 g/dL).
---
Citation: Burke J, Toomey D, Reilly F, Cahill R. Single access laparoscopic total colectomy for severe refractory ulcerative colitis. World J Gastroenterol 2020; 26(39): 6015-6026
---