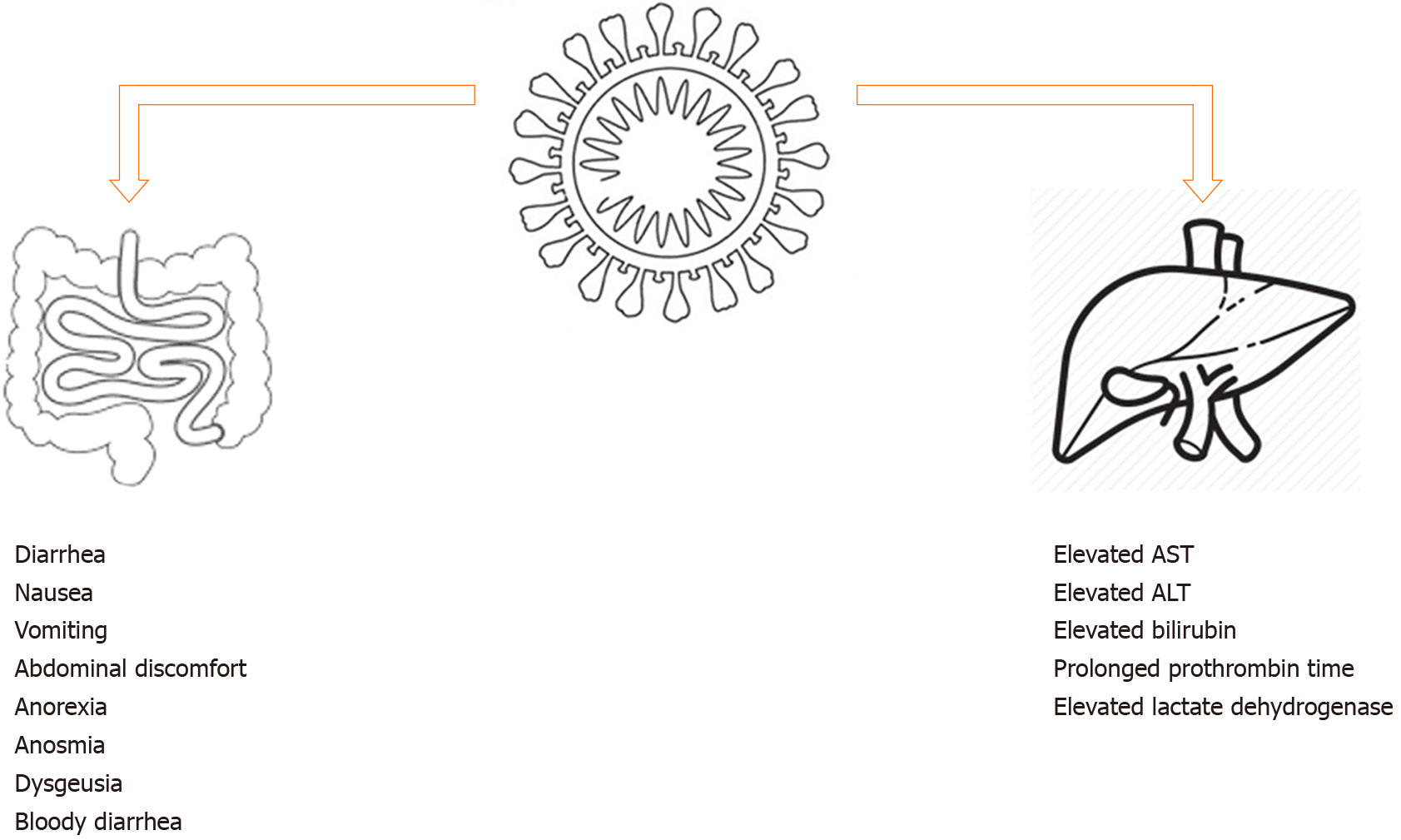 Figure 1 Various gastrointestinal and hepatic manifestations among patients with coronavirus disease-2019.
ALT: Alanine transferase; AST: Aspartate transferase.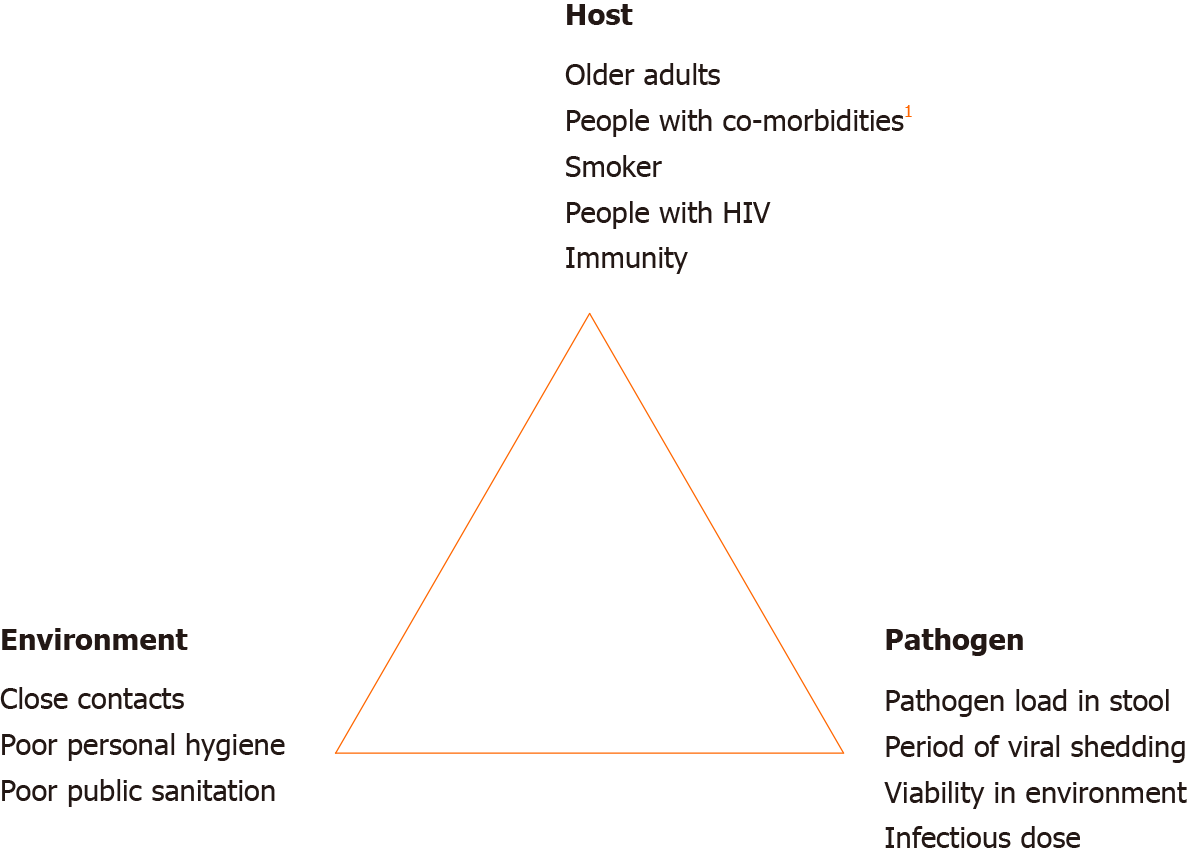 Figure 2 Factors that affect transmissibility of severe acute respiratory syndrome-coronavirus-2. Despite evidence of gastrointestinal infection and fecal shedding of the severe acute respiratory syndrome-coronavirus-2 (SARS-CoV-2), currently no data conclusively prove fecal-oral transmission of coronavirus disease-2019 (COVID-19). Many other pathogen factors need to be studied in order to better understand the role of fecal-oral transmission of SARS-CoV-2. 1Comorbidities associated with severe COVID-19 cases include hypertension, respiratory diseases, and cardiovascular disease. HIV: Human immunodeficiency virus.
---
Citation: Cha MH, Regueiro M, Sandhu DS. Gastrointestinal and hepatic manifestations of COVID-19: A comprehensive review. World J Gastroenterol 2020; 26(19): 2323-2332
---