Figure 1 Abdominal computed tomography of the liver and pathologic findings from the primary tumor.
Abdominal computed tomography demonstrated left renal cancer (arrow) and bilateral liver cysts. A: There was one large cyst and several small cysts. The borders of the liver cysts were clear, with no mural nodules. B: Pathology of the primary tumor revealed papillary renal cell carcinoma, G2, INF-α, T2a, N0, M0, v (-), × 20.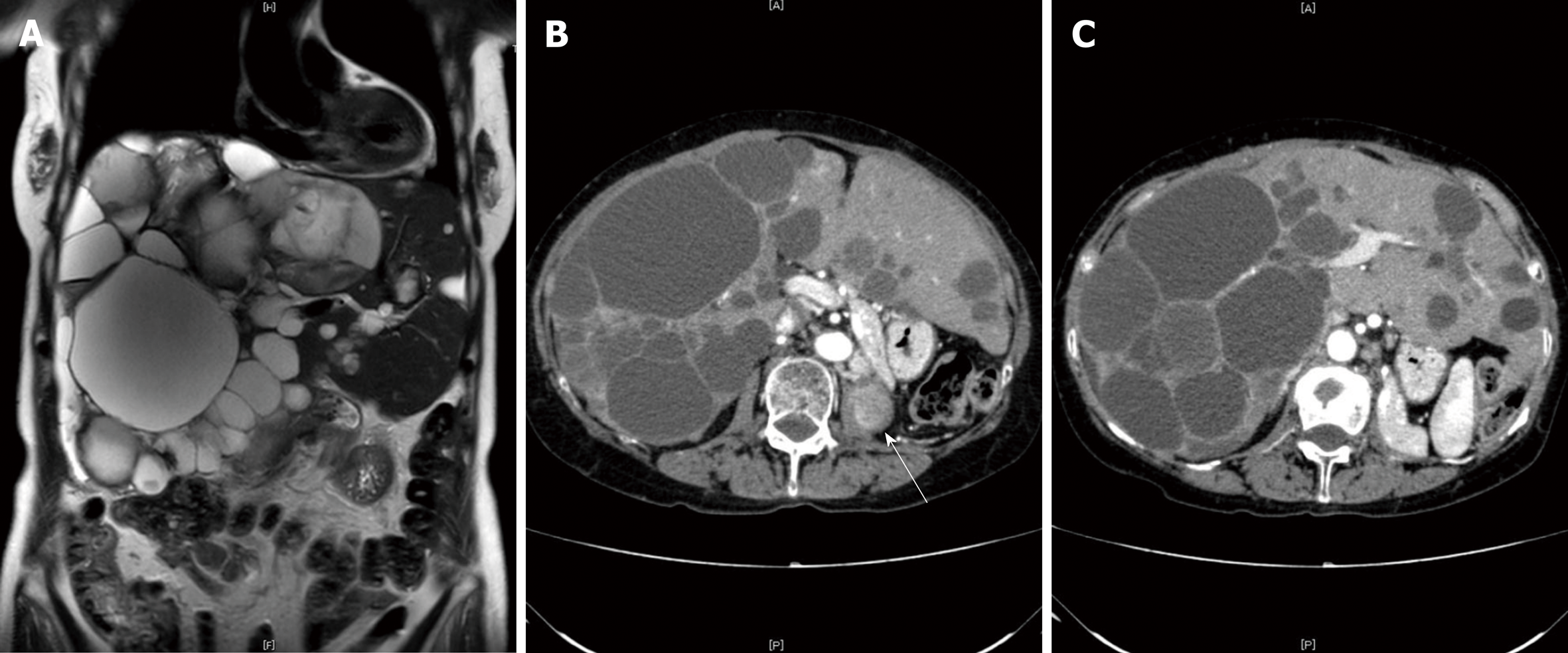 Figure 2 Images from abdominal computed tomography.
Local recurrence of renal cell carcinoma was detected in the ipsilateral lymph nodes and in the left lumbar vertebra (B, white arrow). There was a diffuse involvement of the liver parenchyma, with multiple cysts and large areas of noncystic liver parenchyma remaining (C); A: coronal view; B and C: transverse view.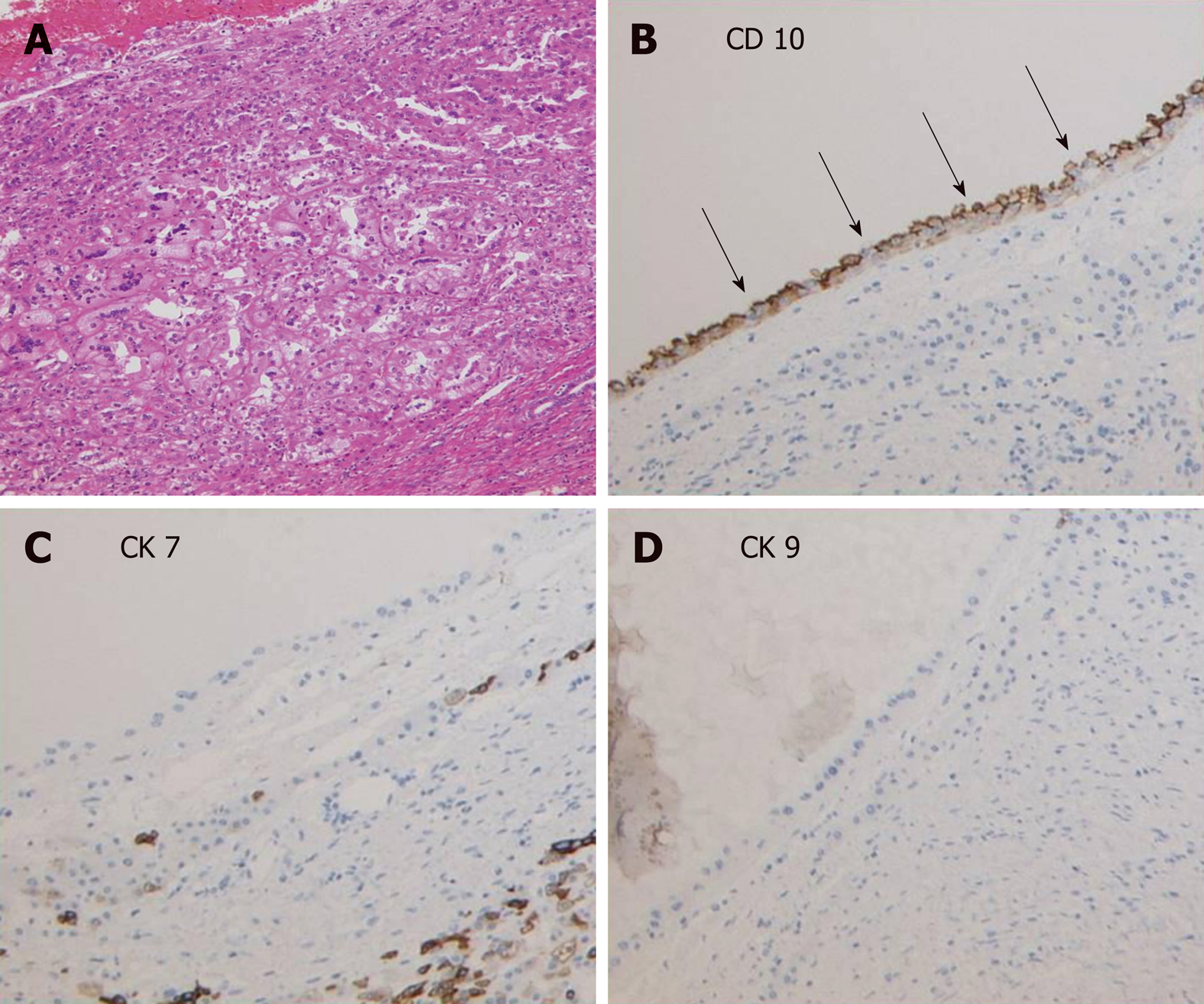 Figure 3 Pathological findings from the metastatic liver cysts. A: Cells around the cysts showed a basophilic morphologic appearance with low-grade nuclear features that were morphologically consistent with papillary-type renal cell carcinoma cells, × 20. B-D: Immunohistochemical staining showed the occasional presence of CD10+ cells in the edges of the cysts, while CK7+ and CK19+ cells were not observed, × 20.
---
Citation: Liang C, Takahashi K, Kurata M, Sakashita S, Oda T, Ohkohchi N. Recurrent renal cell carcinoma leading to a misdiagnosis of polycystic liver disease: A case report. World J Gastroenterol 2019; 25(18): 2264-2270
---