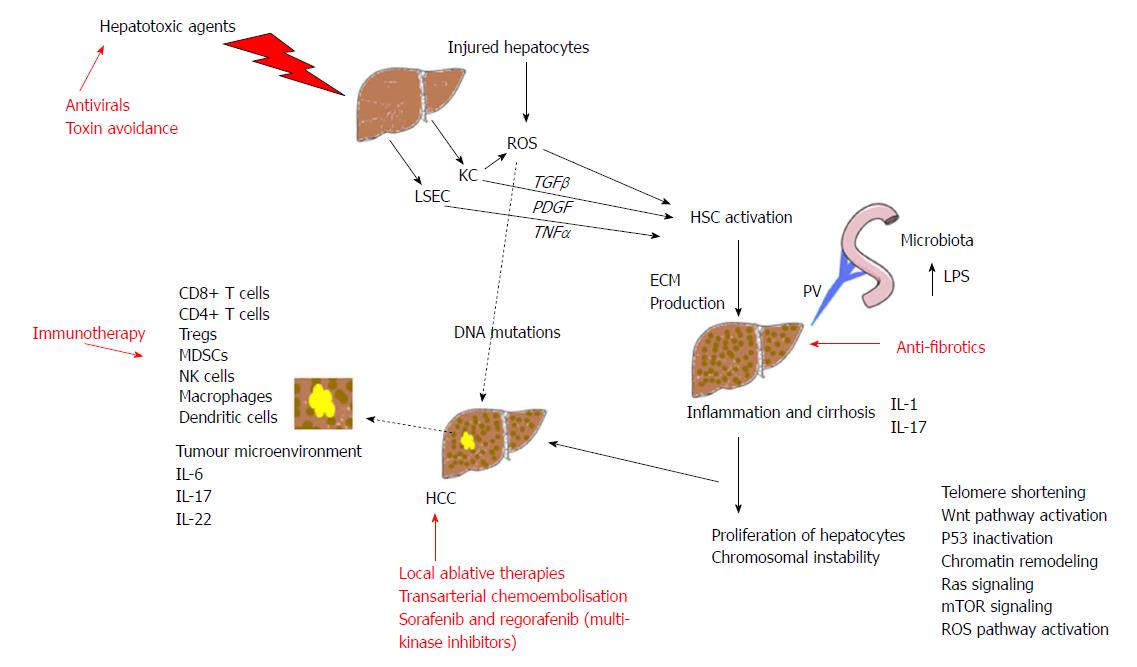 Figure 1 Overview of the key factors associated with fibrosis development and progression to hepatocellular carcinoma.
Hepatotoxic agents damage key liver cells triggering reactive oxygen species and cytokine release culminating in hepatic stellate cell activation, the key step in fibrosis development. Chronic inflammation and fibrosis instigates several changes in the microenvironment predisposing to hepatocellular carcinoma (HCC) and creating distinct immune changes which promote HCC progression. Key therapeutic strategies are highlighted in red. LSEC: Liver sinusoidal endothelial cells; KC: Kupffer cells; ROS: Reactive oxygen species; HCC: Hepatocellular carcinoma; TGFβ: Transforming growth factor β; PDGF: Platelet-derived growth factor; HSC: Hepatic stellate cell; ECM: Extracellular matrix; PV: Portal vein; LPS: Lipopolysaccharides; IL: Interleukins; Treg: Regulatory T cell; MDSC: Myeloid-derived suppressor cells; NK: Natural killer cells.
Figure 2 Formula to calculate the ALBI-score and translate the result to ALBI grade[64].
---
Citation: O'Rourke JM, Sagar VM, Shah T, Shetty S. Carcinogenesis on the background of liver fibrosis: Implications for the management of hepatocellular cancer. World J Gastroenterol 2018; 24(39): 4436-4447
---