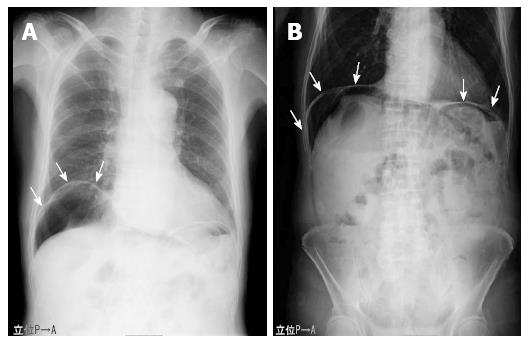 Figure 1 Plain radiograph demonstrating massive intraabdominal free gas bilaterally in the subdiaphragmatic spaces (white arrows).
Grape-like clusters or honeycomb-shaped shadows, which are characteristic of pneumatosis cystoides intestinalis, were not observed.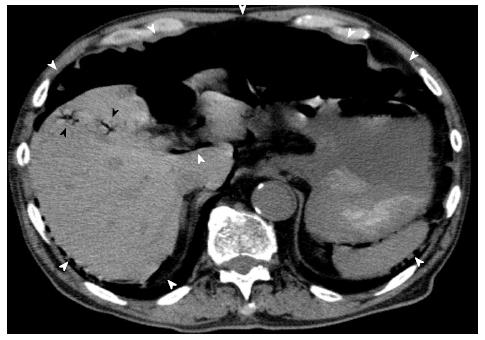 Figure 2 Computed tomography scans also showing widespread, massive pneumoperitoneum (white arrowheads).
Moreover, portal venous gas was identified in close proximity to the liver, which was suggestive of portal venous gas in the peripheral portal system, and ascites was not observed (black arrowheads).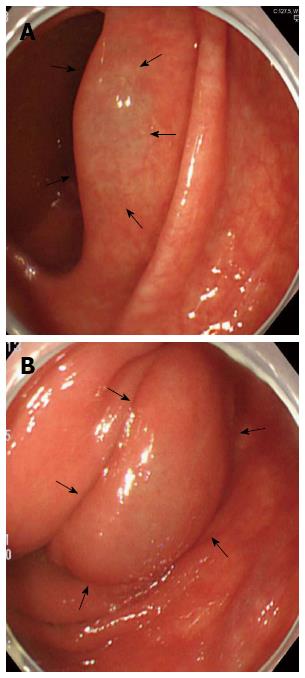 Figure 3 Total colonoscopy findings showing sporadic, round, and smooth elevated lesions, which are similar to submucosal tumors in the ascending colon (black arrows).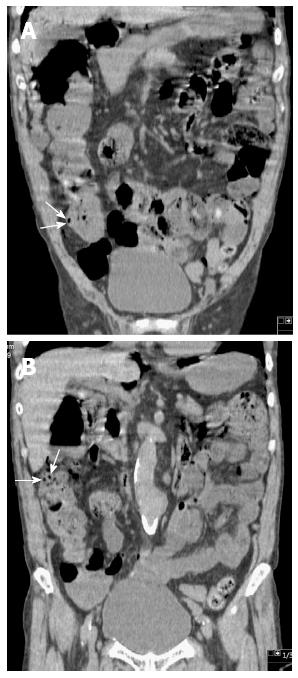 Figure 4 Computed tomography scans in the coronal plane showing sporadic intramural air-filled cysts in the ascending colon.
---
Citation: Furihata T, Furihata M, Ishikawa K, Kosaka M, Satoh N, Kubota K. Does massive intraabdominal free gas require surgical intervention? World J Gastroenterol 2016; 22(32): 7383-7388
---