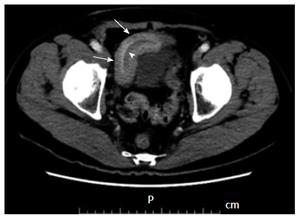 Figure 1 Contrast-enhanced computed tomography images of the lower abdomen.
An abdominal computed tomography showed a thickened small intestinal wall (arrows) and an intraluminal, fat-attenuating lesion in the lower abdomen (arrowhead).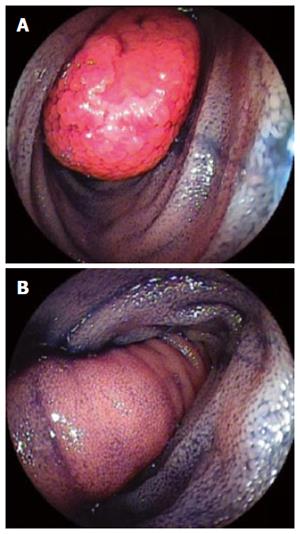 Figure 2 Double-balloon enteroscopy.
A: Double-balloon enteroscopy revealed a sausage-shaped, elongated tumor with a depressed erosion at the tip in the ileum; B: Normal intestinal mucosa was seen on the surface of the tumor.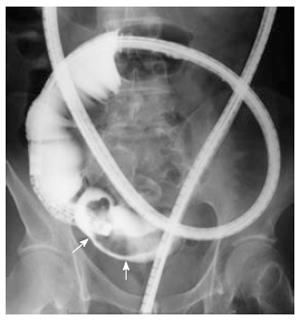 Figure 3 Selective contrast - enhanced radiography.
An elongated, intraluminal polypoid lesion (arrows), approximately 8 cm in size, was seen in the terminal ileum.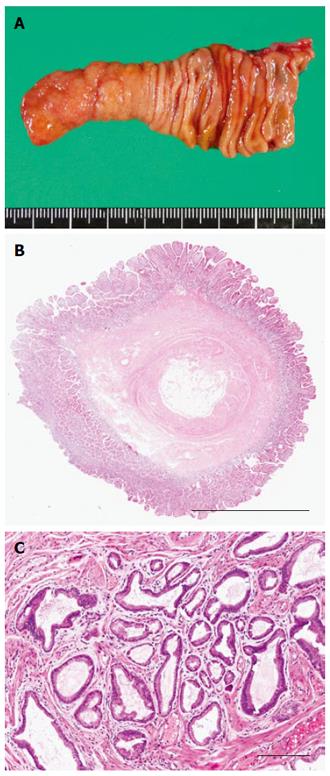 Figure 4 Pathological and histological examination.
A: The opening of the specimen revealed an 8.0 cm × 1.4 cm polypoid lesion; B: Photomicrograph [hematoxylin and eosin (HE) stain] shows that the diverticulum was composed of all layers of the intestinal wall. Scale bars: 6 mm; C: Photomicrograph (HE stain) shows heterotopic gastric mucosa at the tip of the polypoid lesion. Scale bars: 600 μm.
---
Citation: Takagaki K, Osawa S, Ito T, Iwaizumi M, Hamaya Y, Tsukui H, Furuta T, Wada H, Baba S, Sugimoto K. Inverted Meckel's diverticulum preoperatively diagnosed using double-balloon enteroscopy. World J Gastroenterol 2016; 22(17): 4416-4420
---