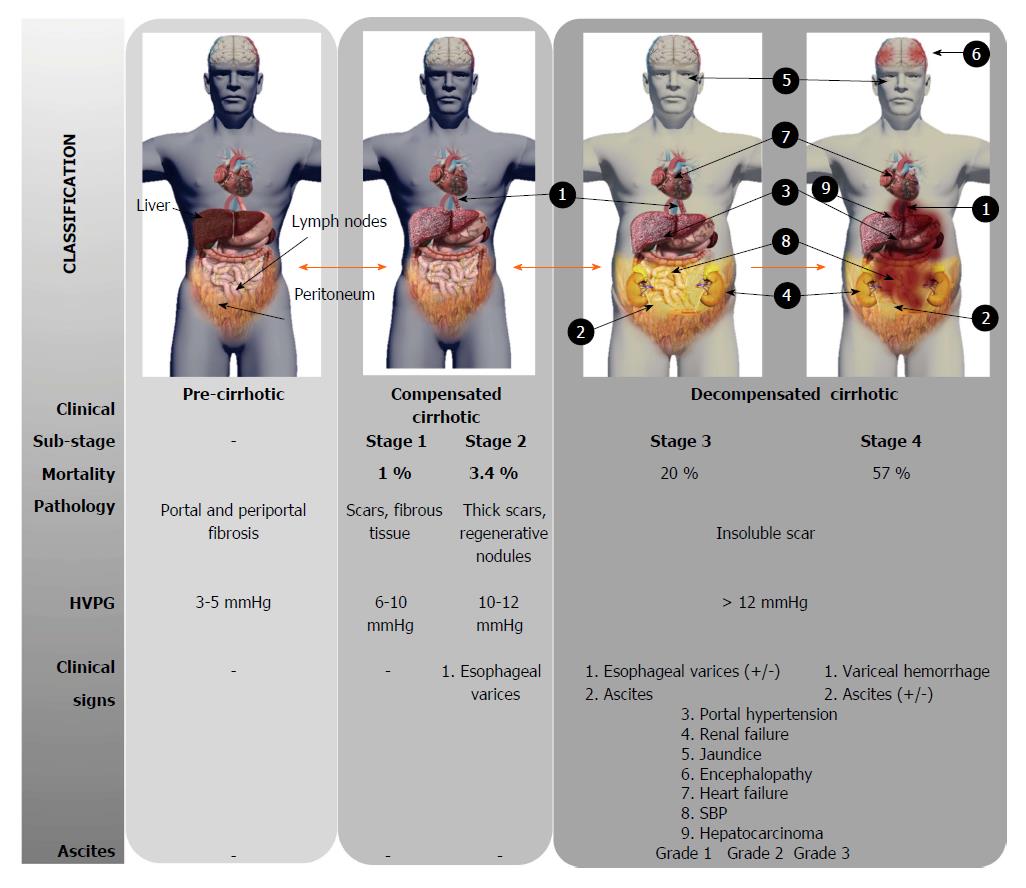 Figure 1 Progression and complications in human liver cirrhosis.
The evolution of the liver cirrhotic disease, according to the clinical criteria, mortality rate, pathology characteristic, HVPG, signs and the presence of ascites, is shown. Stage 1 in a compensated cirrhosis differs from stage 2 in the appearance of esophageal varices as well as the increase of portal pressure. Stage 3 is characterized by the presence of ascites and/or esophageal varices. If variceal hemorrhage occurs, cirrhosis gets to stage 4. Cirrhosis could be a reversible process in the earlier stages, as indicated with the orange arrows. HVPG: Hepatic venous pressure gradient; SBP: Spontaneous bacterial peritonitis.
Figure 2 Inflammatory status in alcohol- and hepatitis C virus-induced human liver cirrhosis.
The direct injury mediated by the hepatitis C virus infection on the liver (1) and by the toxicity of alcohol simultaneously on the liver (1) and GALT (2), produces an inflammatory response that is spread in the systemic blood circulation. This induces increases in translocation of bacterial products in the earlier stages, and of alive bacteria in advanced stages, which trigger a local inflammatory response within the GALT that further augments intestinal permeability, perpetuating BT. Local abdominal inflammation promotes and maintains systemic inflammation, that would close the loop, aggravating the situation with the progression of the disease, leading to the exhaustion of the immune system defenses. The differences in the inflammatory status between both etiologies are indicated in the figure. HCV: Hepatitis C virus; GALT: Gut associated lymphoid tissue; BT: Bacterial translocation; TNF: Tumor necrosis factor; IL: Interleukin; ALC: Alcohol; Th: T helper; pERK: Phosphorylated extracellular signal-regulated kinase.
---
Citation: Martínez-Esparza M, Tristán-Manzano M, Ruiz-Alcaraz AJ, García-Peñarrubia P. Inflammatory status in human hepatic cirrhosis. World J Gastroenterol 2015; 21(41): 11522-11541
---