World J Gastroenterol.
Jan 14, 2015;
21(2): 563-570
Published online Jan 14, 2015. doi: 10.3748/wjg.v21.i2.563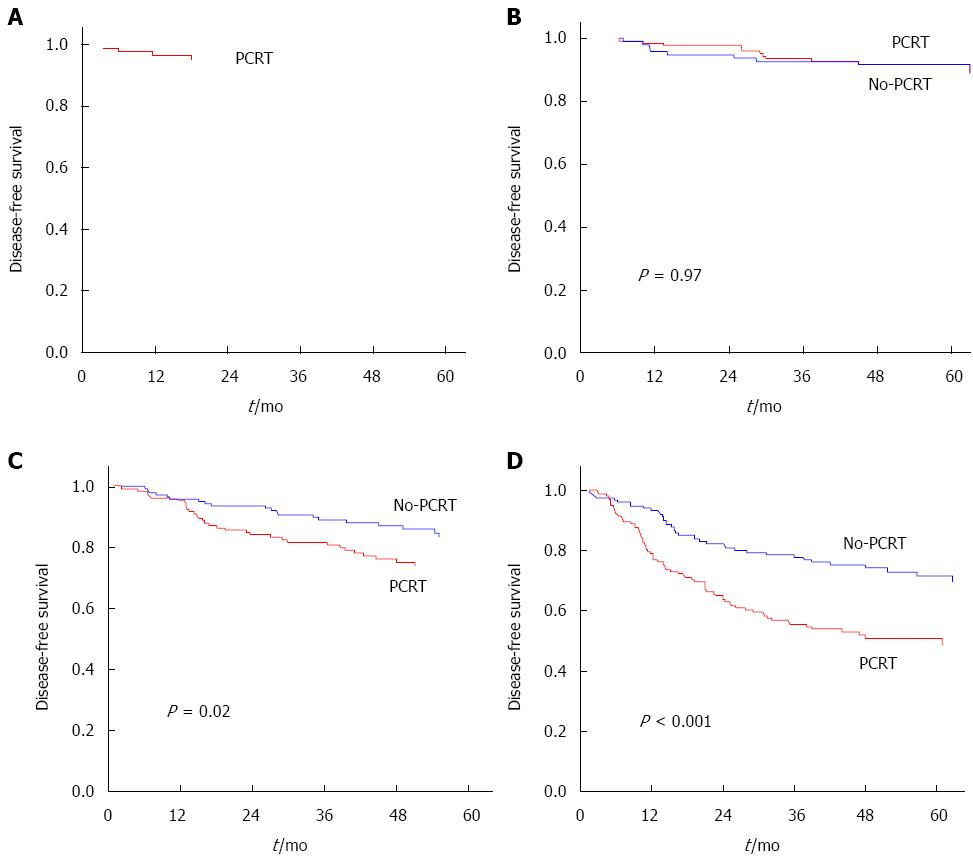 Figure 1 Recurrence-free survival according to pathologic stage. A: p Stage 0; B: p Stage I vs yp Stage I; C: p Stage II vs yp Stage II; D: p Stage III vs yp Stage III. PCRT: Preoperative chemoradiotherapy.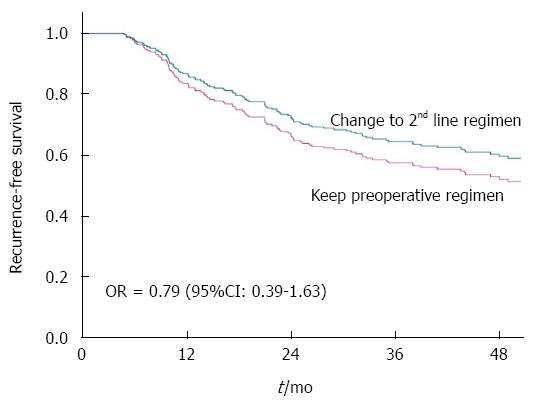 Figure 2 Recurrence-free survival of patients with yp Stage III disease treated with different adjuvant chemotherapy regimens.
Patients with yp Stage III that received a different second-line chemotherapy regimen had longer recurrence-free survival than patients receiving a regimen that was the same as the preoperative concurrent regimen.
---
Citation: Hwang K, Park IJ, Yu CS, Lim SB, Lee JL, Yoon YS, Kim CW, Kim JC. Impression of prognosis regarding pathologic stage after preoperative chemoradiotherapy in rectal cancer. World J Gastroenterol 2015; 21(2): 563-570
---