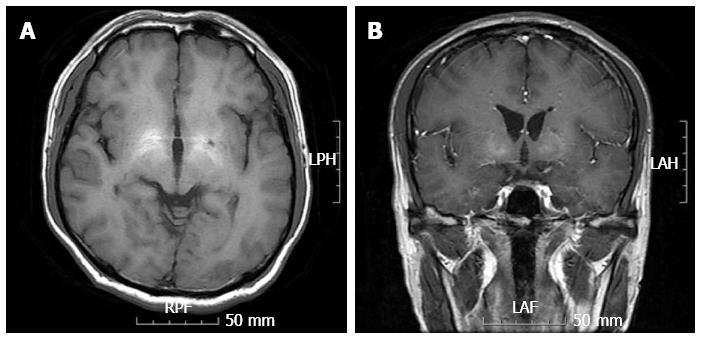 Figure 1 Magnetic resonance imaging.
Results of a magnetic resonance imaging brain scan exhibited symmetrical high-signal abnormalities in the basal ganglia on T1-weighted images, consistent with liver cirrhosis (A and B).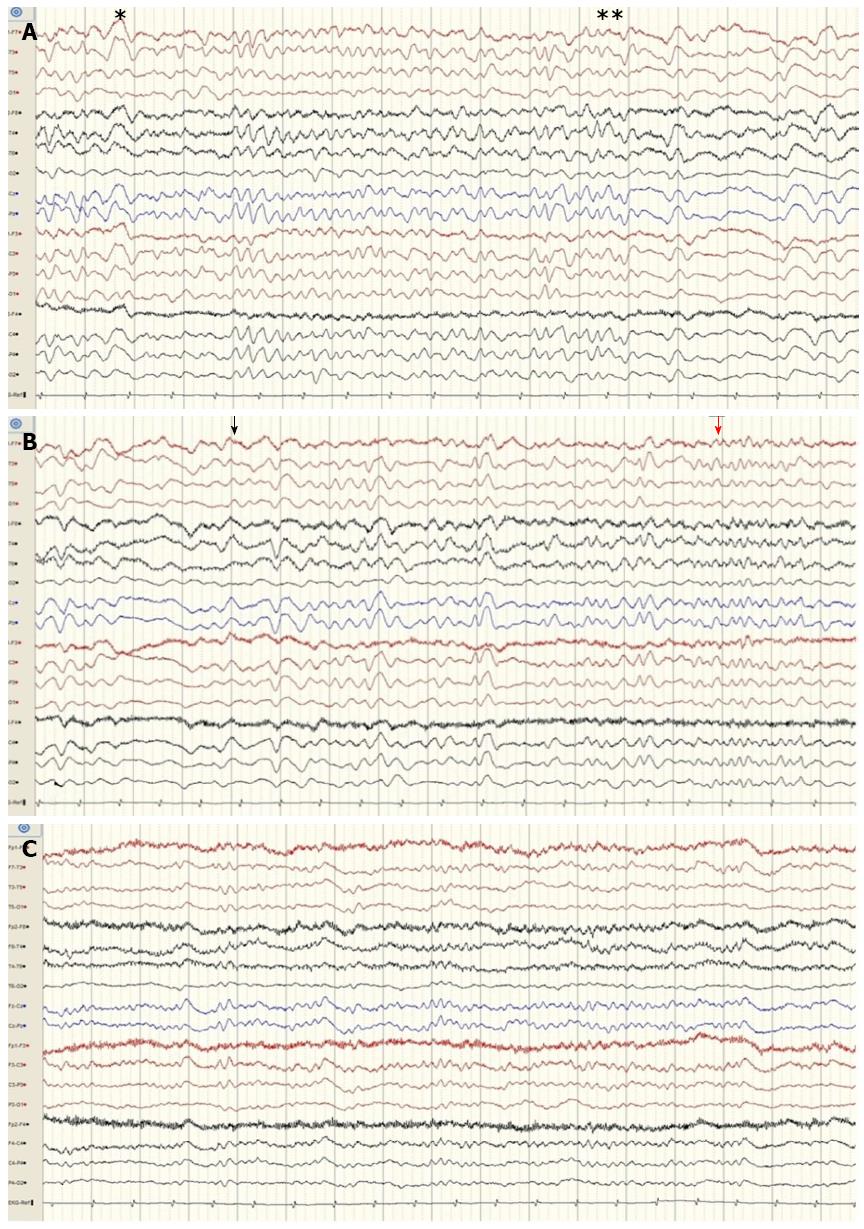 Figure 2 Electroencephalogram.
An electroencephalogram revealed generalized rhythmic delta to theta activity with decreasing termination (single asterisk) and increasing onset (double asterisk) (Figure 2A). After administration of intravenous lorazepam (black arrow), the electroencephalogram showed that the epileptiform discharge had resolved (red arrow from Figure 2B to C).
---
Citation: Jo YM, Lee SW, Han SY, Baek YH, Ahn JH, Choi WJ, Lee JY, Kim SH, Yoon BA. Nonconvulsive status epilepticus disguising as hepatic encephalopathy. World J Gastroenterol 2015; 21(16): 5105-5109
---