Figure 1 Endoscopic findings.
A: First colonoscopy (day 4), mucosal hyperemic change with edema, erosion and ulcerations and hemorrhagic friable mucosa from the descending to sigmoid colon; B: Follow-up colonoscopy after conservative therapy (day 25); ulcerations remain; C: Follow-up colonoscopy after ganciclovir therapy (day 46); ulcerations have healed.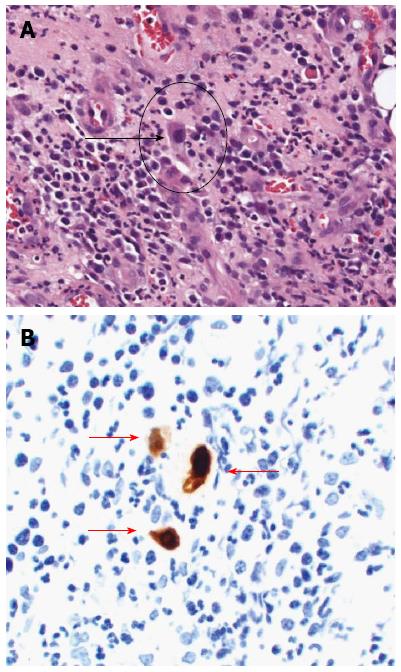 Figure 2 Pathological examinations following hematoxylin-eosin and immunohistochemical staining.
A: White arrow shows cytomegalovirus inclusion bodies (HE staining, × 200); B: Red arrows show cytomegalovirus-positive cells (immunohistochemical staining, × 200).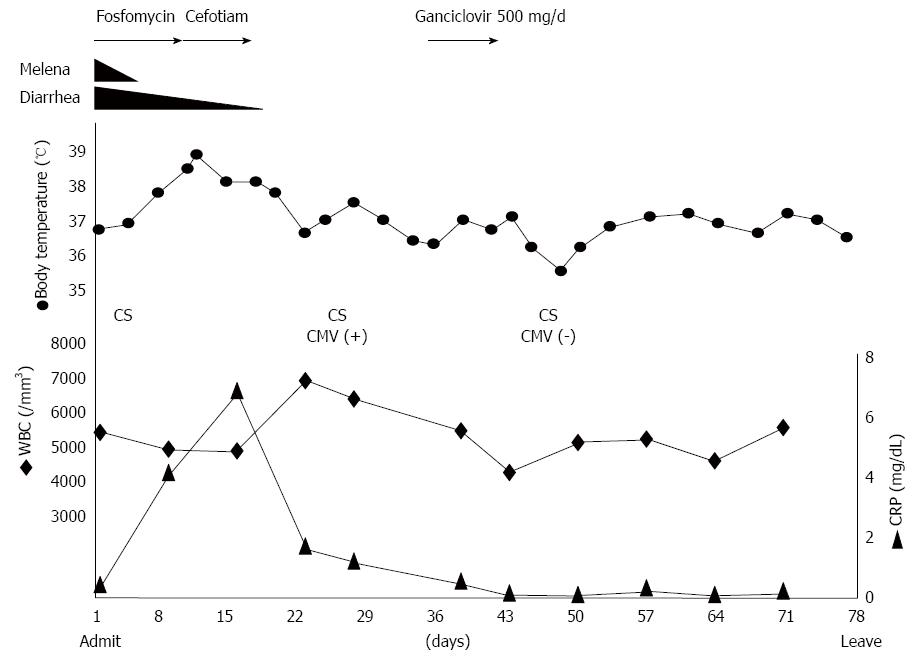 Figure 3 Clinical course of this case.
CS: Colonoscopy; CMV: Cytomegalovirus; CRP: C-reactive protein; WBC: White blood cells.
---
Citation: Hasegawa T, Aomatsu K, Nakamura M, Aomatsu N, Aomatsu K. Cytomegalovirus colitis followed by ischemic colitis in a non-immunocompromised adult: A case report. World J Gastroenterol 2015; 21(12): 3750-3754
---