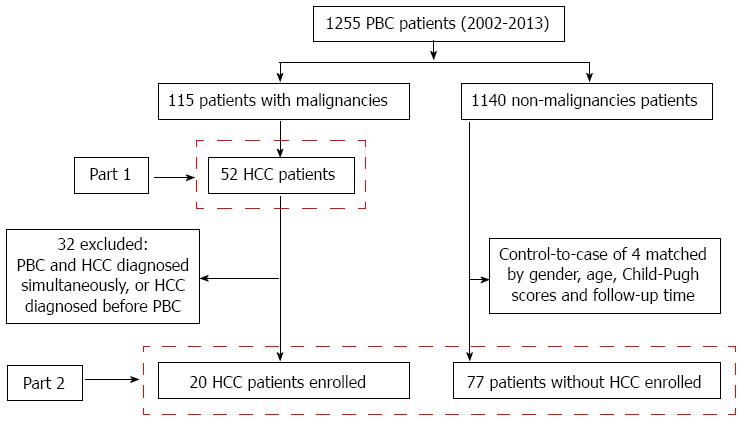 Figure 1 Derivation and definition of the study population.
Part 1: Analysis of the characteristics of 52 patients with primary biliary cirrhosis (PBC)-associated hepatocellular carcinoma (HCC); Part 2: Analysis of potential risk factors for the development of HCC in PBC patients.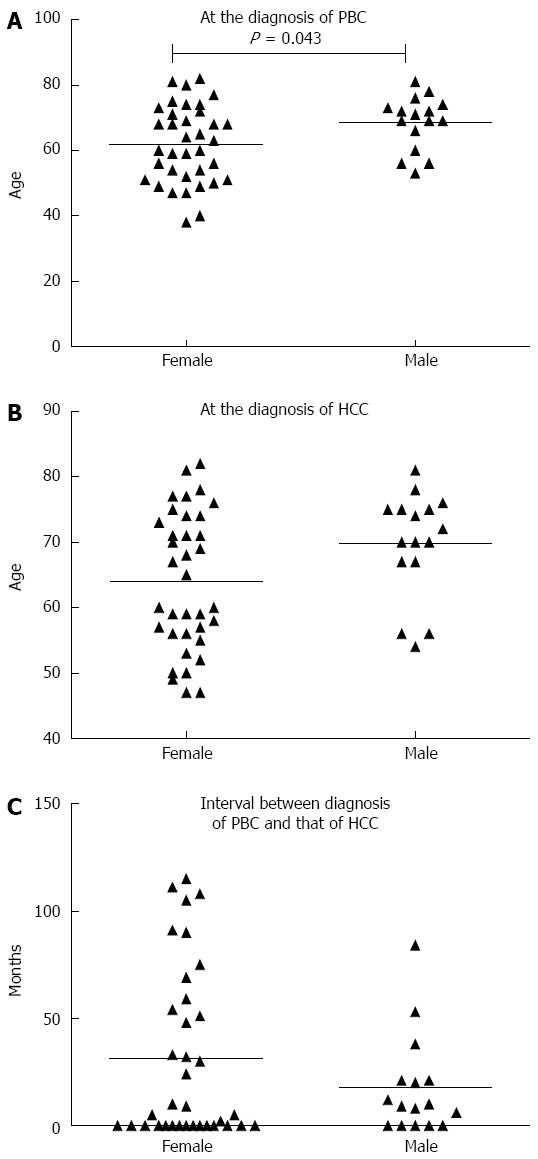 Figure 2 Average ages at the times of primary biliary cirrhosis diagnosis and hepatocellular carcinoma diagnosis, and intervals between these two diagnoses. The average age at primary biliary cirrhosis diagnosis was higher in men than in women (P < 0.05). Each triangle represents one patient. HCC: Hepatocellular carcinoma; PBC: Primary biliary cirrhosis.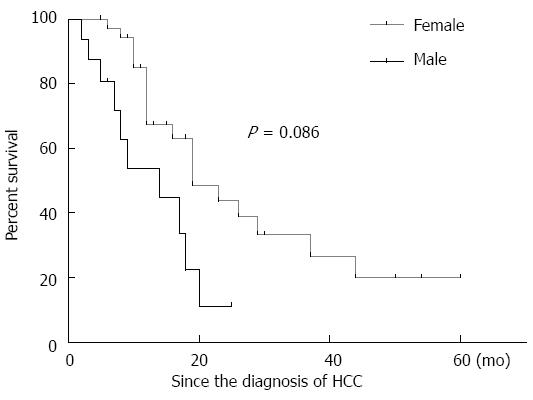 Figure 3 Kaplan-Meier curve for survival for the males and females with primary biliary cirrhosis-associated hepatocellular carcinoma. There was no statistically significant difference between the two genders (P = 0.086). HCC: Hepatocellular carcinoma.

Figure 4 Kaplan-Meier curves for survival for the primary biliary cirrhosis patients with hepatocellular carcinoma.
Patients were divided into two groups according to history of alcohol intake and body mass index. BMI: Body mass index.
---
Citation: Zhang XX, Wang LF, Jin L, Li YY, Hao SL, Shi YC, Zeng QL, Li ZW, Zhang Z, Lau GK, Wang FS. Primary biliary cirrhosis-associated hepatocellular carcinoma in Chinese patients: Incidence and risk factors. World J Gastroenterol 2015; 21(12): 3554-3563
---