Copyright
©2014 Baishideng Publishing Group Co.
World J Gastroenterol.
Jan 21, 2014;
20(3): 822-828
Published online Jan 21, 2014. doi: 10.3748/wjg.v20.i3.822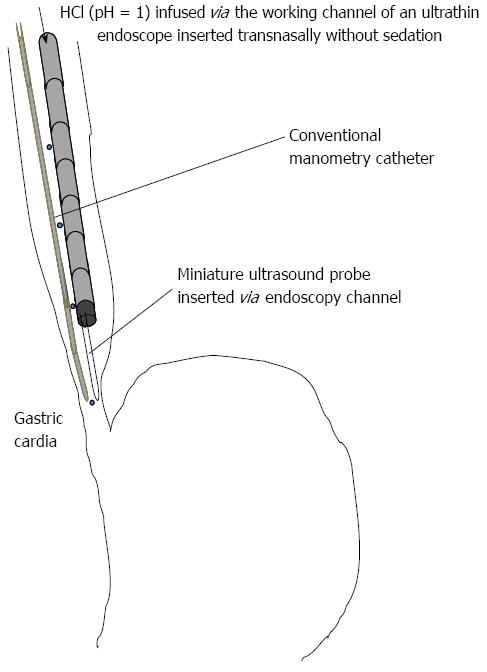 Figure 1 Esophageal contractions induced by physiological saline and acid infusion were analyzed simultaneously using three different modalities, namely conventional manometry, endoscopic ultrasonography and endoscopic observation.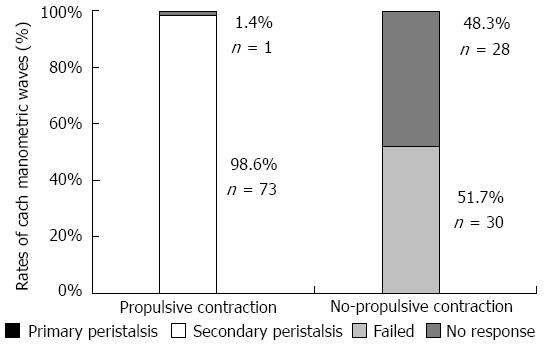 Figure 2 Comparisons of results of endoscopic evaluations [propulsive (n = 74) and non-propulsive (n = 58) contractions] and manometry (primary peristalsis, secondary peristalsis, failed, or no response).
---
Citation: Kobayashi G, Kaise M, Arakawa H, Tajiri H. Impairment of secondary peristalsis in Barrett's esophagus by transnasal endoscopy-based testing. World J Gastroenterol 2014; 20(3): 822-828
---