Copyright
©2014 Baishideng Publishing Group Inc.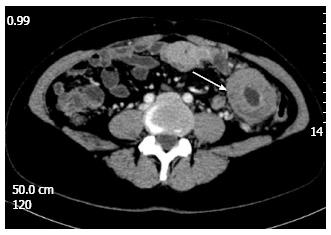 Figure 2 In computed tomography, arrow showed thickened small intestine wall in the left mid-abdomen with peripheral lymph nodes enlargement.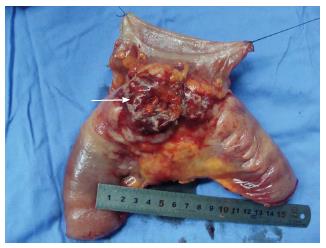 Figure 4 Specimen of segment of small intestine and descending colon.
Arrow showed the lesion of small intestine.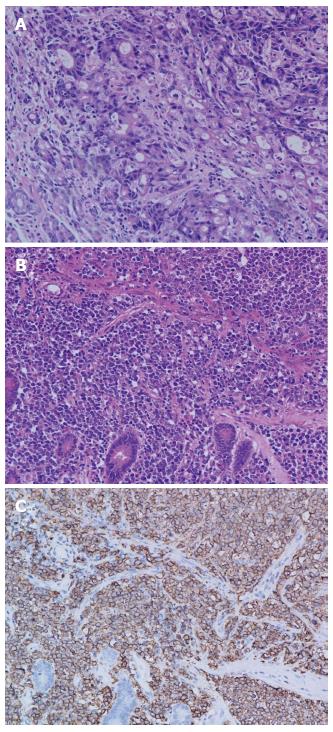 Figure 5 Histopathological finding.
A: Histopathological finding of gastric cancer [hematoxylin and eosin (HE) stain, × 200]; B: Histopathological finding of small intestinal diffuse large B cell lymphoma (HE stain, × 200); C: Immunohistochemical stain was positive with CD20 for small intestinal lymphoma (× 200).
---
Citation: Chen DW, Pan Y, Yan JF, Mou YP. Laparoscopic resection of synchronous gastric cancer and primary small intestinal lymphoma: A case report. World J Gastroenterol 2014; 20(20): 6353-6356
---