Copyright
©2014 Baishideng Publishing Group Inc.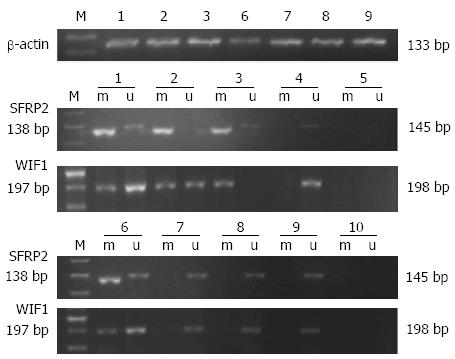 Figure 1 Methylation status of SFRP2 and WIF-1 genes in clinical stool samples.
1-3: Colorectal cancers; 6-8: Polyps (colorectal adenomas or hyperplastic polyps); 4, 9: Normal controls; 5, 10: Blank controls; M: 50 bp DNA marker; m: Methylated bands; u: Unmethylated bands; SFRP: Secreted frizzled related protein; WIF-1: Wnt inhibitory factor-1.
---
Citation: Zhang H, Zhu YQ, Wu YQ, Zhang P, Qi J. Detection of promoter hypermethylation of Wnt antagonist genes in fecal samples for diagnosis of early colorectal cancer. World J Gastroenterol 2014; 20(20): 6329-6335
---