Copyright
©2014 Baishideng Publishing Group Inc.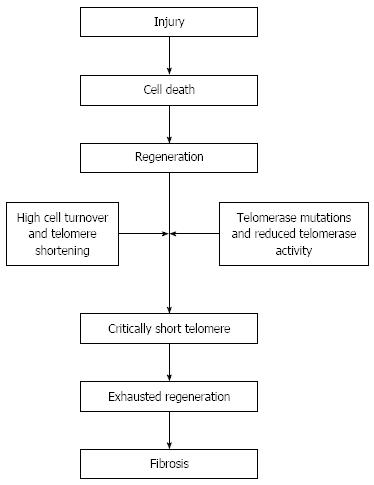 Figure 1 Telomere shortening and liver disease: A possible mechanism.
Injuries leading to cell death cause repair and regeneration process which in turn leads to increased cell turnover and therefore to telomere erosion. If a telomerase gene mutation is present, telomerase activity may be reduced and telomere may become critically short leading hepatocyte to senescence. Hepatocyte senescence is a profibrotic state that activates stellate cells responsible for fibrosis[25].
---
Citation: Carulli L, Anzivino C. Telomere and telomerase in chronic liver disease and hepatocarcinoma. World J Gastroenterol 2014; 20(20): 6287-6292
---