World J Gastroenterol.
Mar 25, 1996;
2(1): 61-62
Published online Mar 25, 1996. doi: 10.3748/wjg.v2.i1.61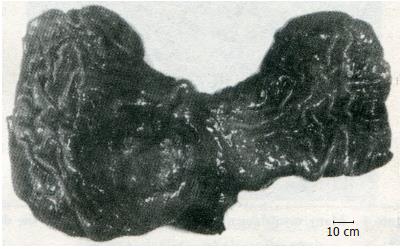 Figure 1 A stomach mass located at the cardia on the lesser curvature, having 8 cm × 7 cm in volume, projecting into the gastric lumen with a 4 cm ulcer.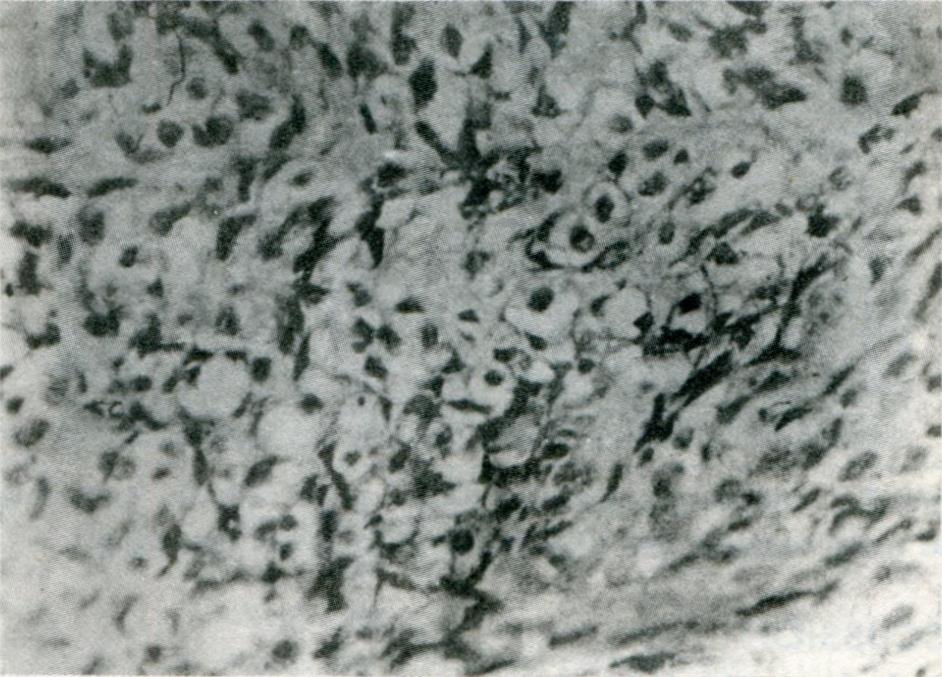 Figure 2 Round and polygon-shaped tumor cells interposed with small amount of collagen fibers, with round central nuclei and clear perinuclear zones.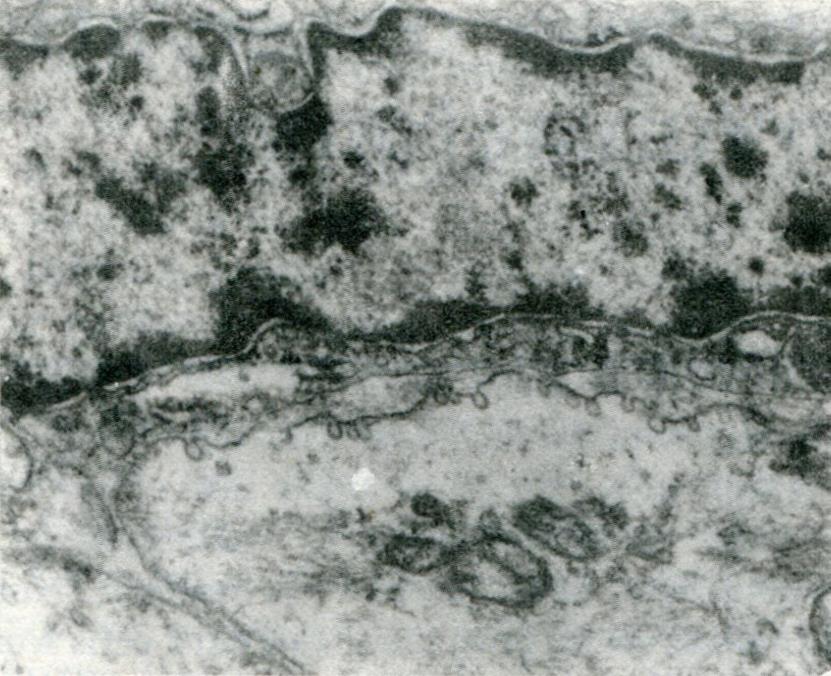 Figure 3 Both clear and dark cells with spindle-shaped nuclei are in apposition, with many pinosomes on the membrane of the clear cells.
Figure 5 Abundant organelles within clear cells, i.
e. well developed Golgi complex and rough endoplasmic reticulum followed by cystic extension.
---
Citation: Li YQ, Bing HB. Light and electron microscopic observation of malignant gastric leiomyoblastoma. World J Gastroenterol 1996; 2(1): 61-62
---