Copyright
©2013 Baishideng Publishing Group Co.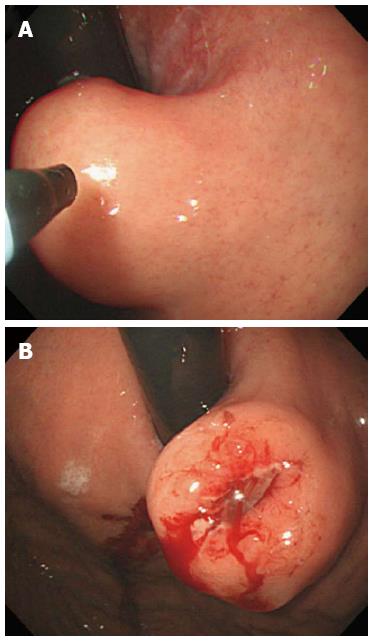 Figure 2 Mucosal incision with a fixed flexible snare and conventional forceps biopsy.
A: A fixed flexible snare performing a mucosal incision over the center of a subepithelial lesion in the cardia of the stomach; B: The lesion after the forceps biopsy following the mucosal incision.
---
Citation: Kim JH, Chung JW, Ha M, Rim MY, Lee JJ, An J, Kim YJ, Kim KO, Kwon KA, Park DK, Kim YS, Choi DJ. A feasible modified biopsy method for tissue diagnosis of gastric subepithelial tumors. World J Gastroenterol 2013; 19(29): 4752-4757
---