Copyright
©2013 Baishideng Publishing Group Co.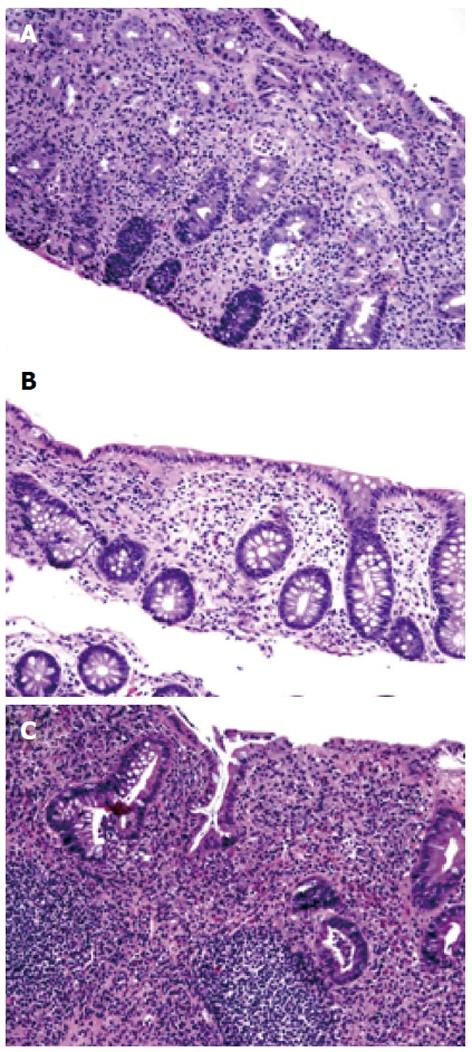 Figure 1 Histologic evolution of colitis (hematoxylin and eosin stain, × 200).
A: Active colitis manifested by epithelial injury and cryptitis, in the context of clinical history of ulcerative colitis (UC) and lack of other etiologies for active colitis, this is consistent with early exacerbation of UC; B: Lymphocytic colitis (LC) (3 years after the exacerbation depicted in A). There is surface intraepithelial lymphocytosis and epithelial injury but without significant chronic information. The crypt architecture is normal; C: Reverting to active ulcerative colitis manifested by basal lympho plasmacytosis, architectural distortion, and cryptitis (3 years after an episode of LC-pattern of injury).
---
Citation: Jegadeesan R, Liu X, Pagadala MR, Gutierrez N, Butt M, Navaneethan U. Microscopic colitis: Is it a spectrum of inflammatory bowel disease? World J Gastroenterol 2013; 19(26): 4252-4256
---