Copyright
©2013 Baishideng Publishing Group Co.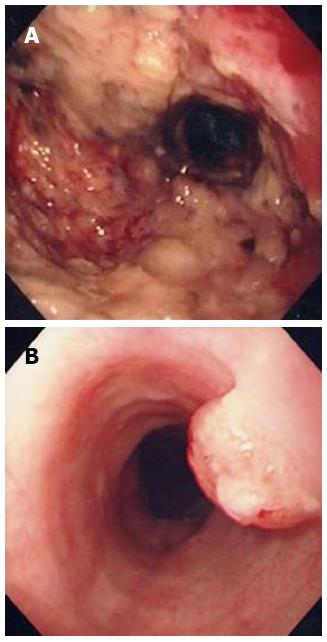 Figure 1 Endoscopic findings.
A: Initial endoscopic finding: On the antrum, huge ulceroinfiltrative lesion with irregular margin and uneven dirty base was noted; B: Endoscopic findings 6 mo later: a 1 cm-sized polypoid mass was appeared at 26 cm below the upper incisor.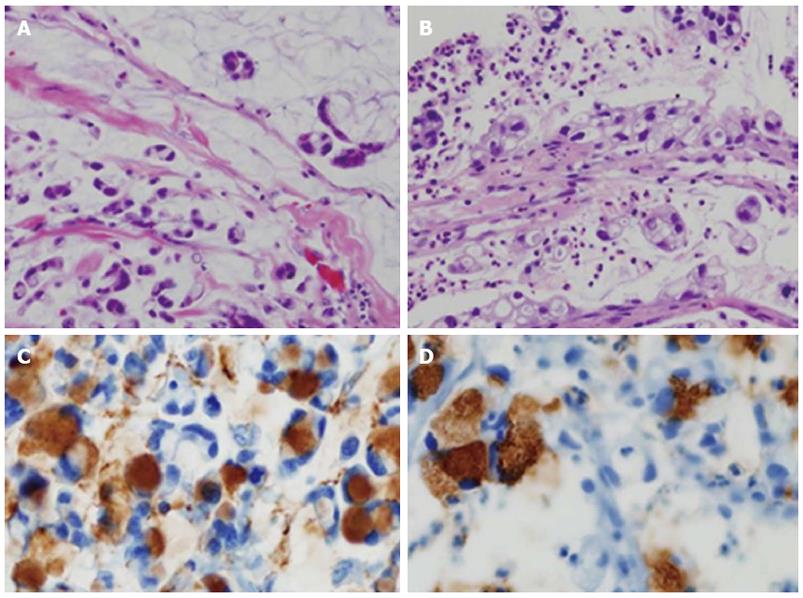 Figure 2 Light microscopic findings.
Specimens of stomach (A) and esophagus (B) revealed chains and irregular clusters of tumor cells floating freely in mucous lakes with scattered signet-ring cells [hematoxylin and eosin (HE), × 200]. Mucin-5AC (HE, × 400) is positive in the intracytoplasmic mucin of signet-ring cells of both stomach (C) and esophagus (D) in immunohistochemical staining.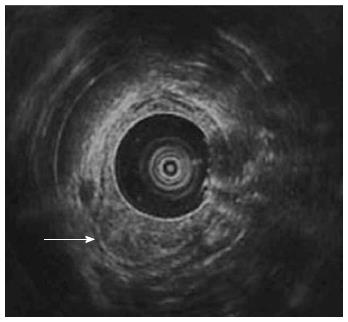 Figure 3 Endoscopic ultrasonographic finding.
Hypoechoic wall thickening of esophagus (arrow) was confined to mucosal layer.
---
Citation: Ki SH, Jeong S, Park IS, Lee DH, Lee JI, Kwon KS, Kim HG, Shin YW. Esophageal mucosal metastasis from adenocarcinoma of the distal stomach. World J Gastroenterol 2013; 19(23): 3699-3702
---