Copyright
©2013 Baishideng Publishing Group Co.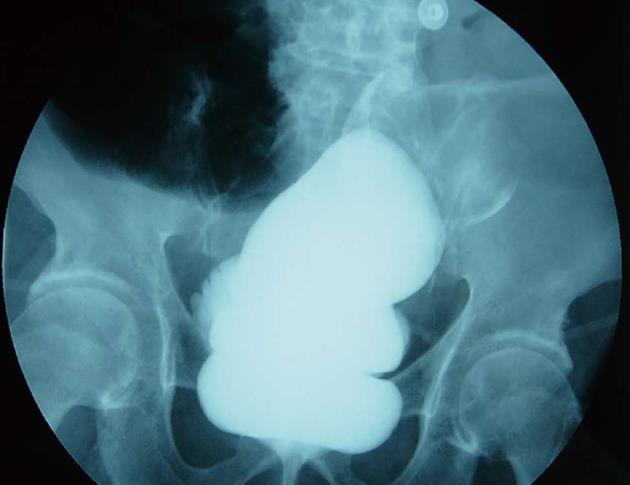 Figure 2 Barium enema examination showing the meniscus sign in the contrast material-filled distal sigmoid.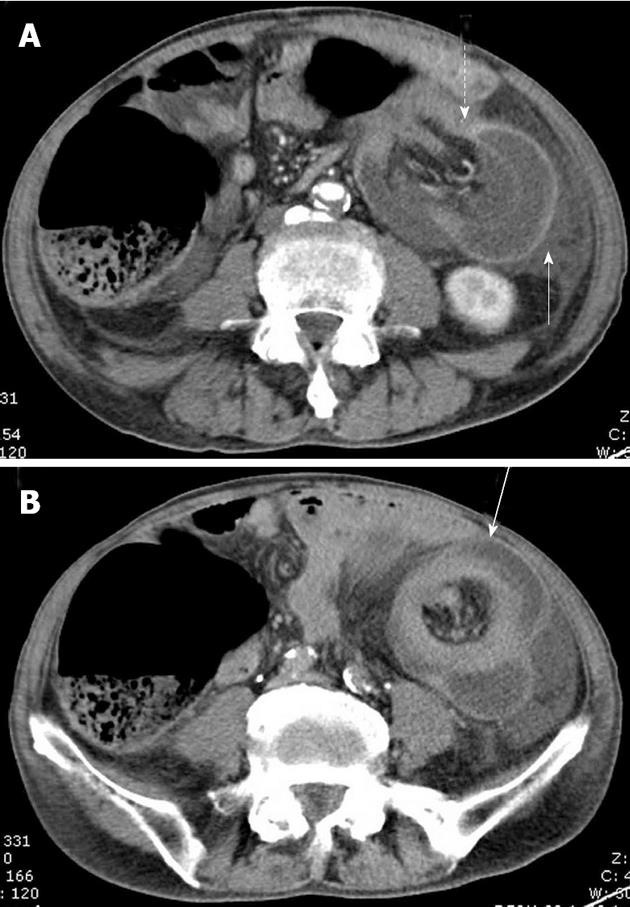 Figure 3 Abdominal computed tomography showing colocolic component of the intussusception (A, dashed arrow), thick-walled descending colon invaginated by transverse colon with mesenteric fat and vessels (A, solid arrow), and the typical "target sign" of colon within colon (B, solid arrow).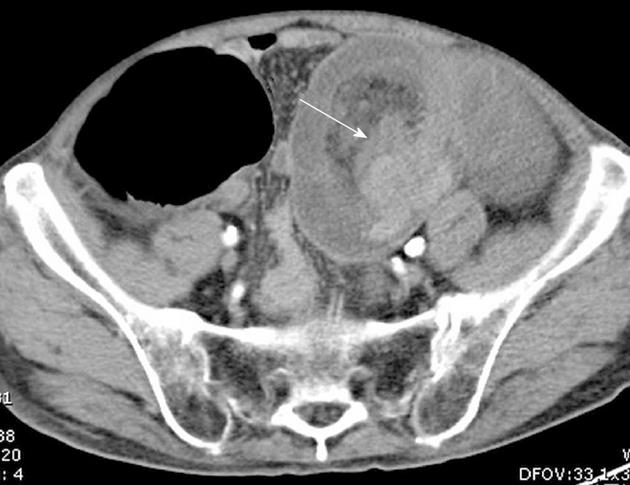 Figure 4 Abdominal computed tomography showing enlargement of the descending colon wall with the intussusception (arrow), suggesting the existence of a tumor in the head.

Figure 5 Gross examination of the resected specimen reveals a 25-cm colocolic intussusception.
A: Perioperative view after mobilization of the left colon with forceps inside the intussusception invaginated transverse colon with great omentum; B: Operative specimen showing about 25 cm overlapped colon in the intussusceptions; C: The specimen contained a 3.0 cm × 3.0 cm × 2.5 cm protuberant tumor, thought to be the lead point of the intussusception (arrow).
---
Citation: Xu XQ, Hong T, Liu W, Zheng CJ, He XD, Li BL. A long adult intussusception secondary to transverse colon cancer. World J Gastroenterol 2013; 19(22): 3517-3519
---