Copyright
©2012 Baishideng Publishing Group Co.
World J Gastroenterol.
Feb 28, 2012;
18(8): 861-864
Published online Feb 28, 2012. doi: 10.3748/wjg.v18.i8.861

Figure 1 Endoscopic examination.
A: Esophageal acanthosis was noted; B: Multiple gastric polyps were noted on entire stomach; C: Several polyps were observed at the rectum.

Figure 2 Microscopic examination (hematoxylin and eosin stain, × 100).
A: Gastric polyp shows hyperplastic foveolar epithelium; B: Colon polyp exhibits dilated and branched crypts with slightly fibrotic stroma.

Figure 3 Thyroid masses.
A: Multiple thyroid masses in thyroid ultrasonography; B: Postoperative thyroid pathology showed invasive follicular carcinoma (hematoxylin and eosin stain, × 12.5).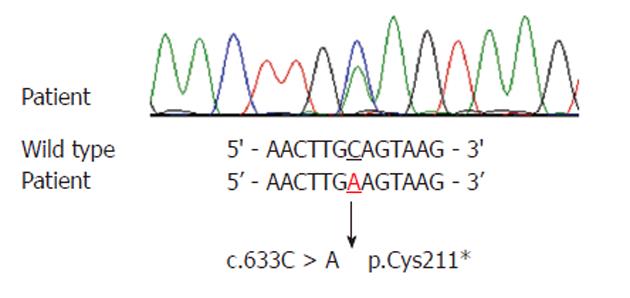 Figure 4 Sequencing result of the phosphatase and tensin homologue mutation.
A heterozygous transition of C to A at nucleotide 633 in exon 6 (c.633C > A), making a stop codon (p.Cys211*).
---
Citation: Ha M, Chung JW, Hahm KB, Kim YJ, Lee W, An J, Kim DK, Kim MG. A case of Cowden syndrome diagnosed from multiple gastric polyposis. World J Gastroenterol 2012; 18(8): 861-864
---