Copyright
©2012 Baishideng Publishing Group Co.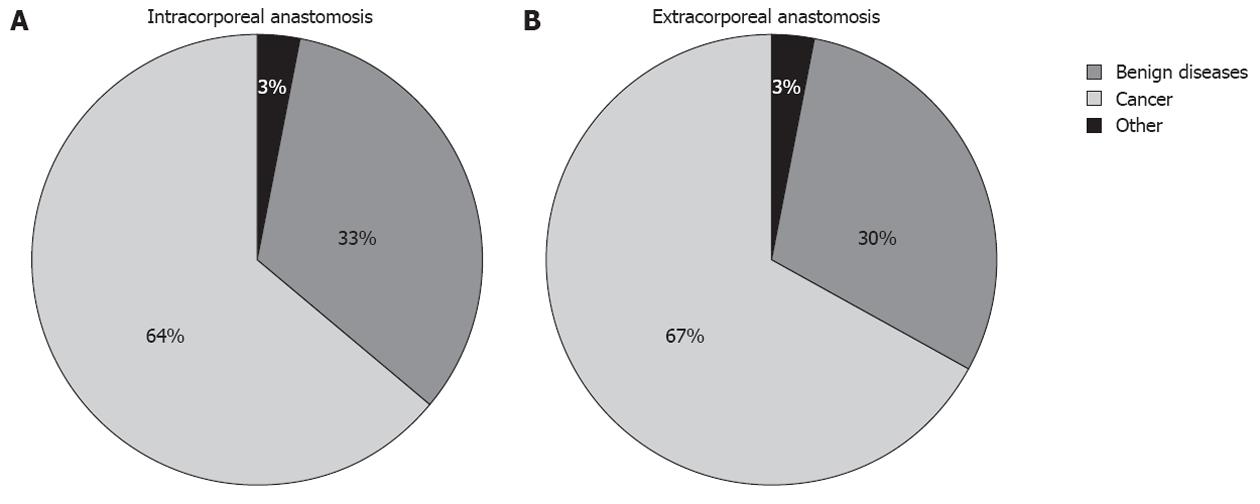 Figure 1 Intracorporeal anastomosis and extracorporeal anastomosis were no significant differences in the diagnosis from the pre-surgery biopsy.
A: Intracorporeal anastomosis; B: Extracorporeal anastomosis.

Figure 2 Patients in the intracorporeal group and extracorporeal group went home within 7 d.
A: Intracorporeal group; B: Extracorporeal group.
---
Citation: Anania G, Santini M, Scagliarini L, Marzetti A, Vedana L, Marino S, Gregorio C, Resta G, Cavallesco G. A totally mini-invasive approach for colorectal laparoscopic surgery. World J Gastroenterol 2012; 18(29): 3869-3874
---