Copyright
©2012 Baishideng Publishing Group Co.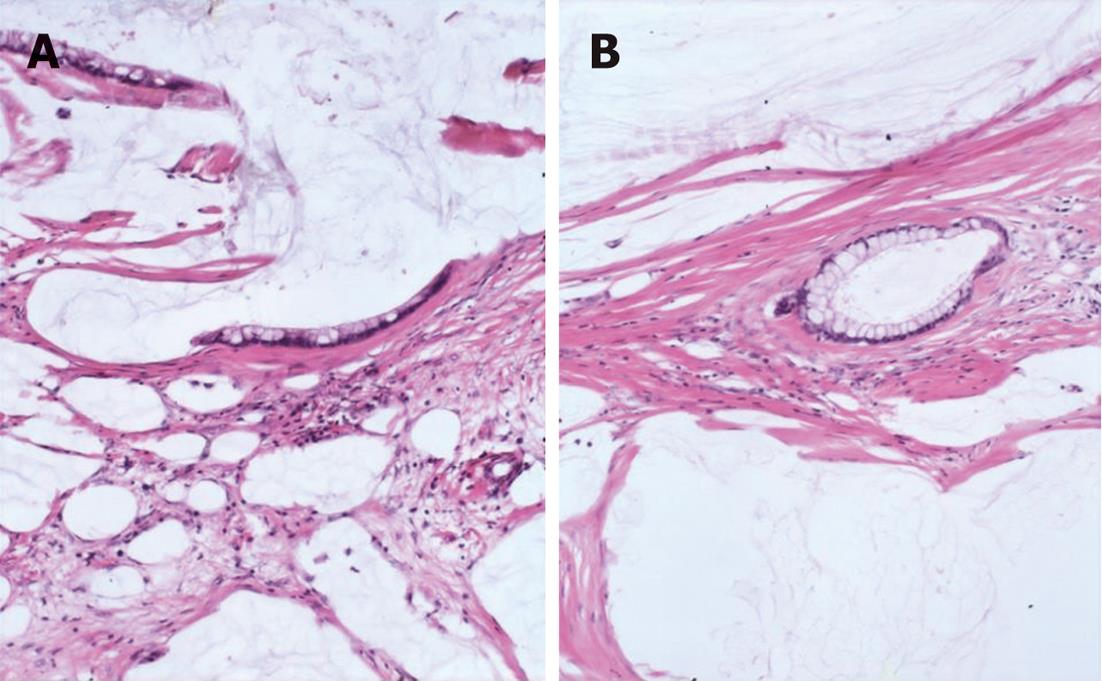 Figure 1 Peritoneal lesions consist of scant strips (A) and gland (B) of histologically bland mucinous epithelium associated with abundant extracellular mucin and fibrousis in disseminated peritoneal adenomucinosis (HE, × 40).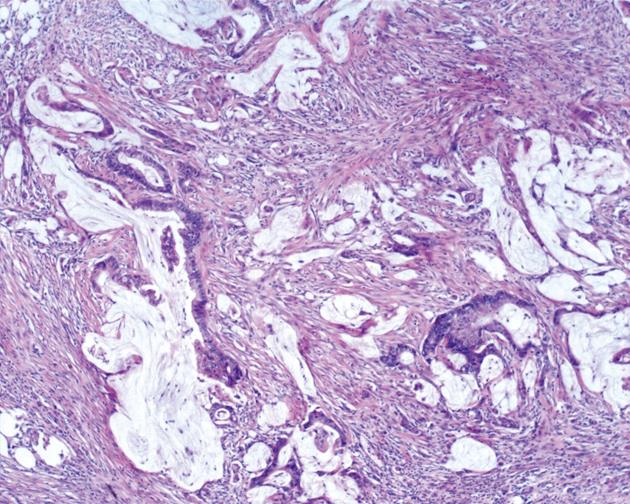 Figure 2 Markedly atypical epithelial fragments are suspended in pools of extracellular mucin in peritoneal mucinous carcinomatosis (HE, × 40).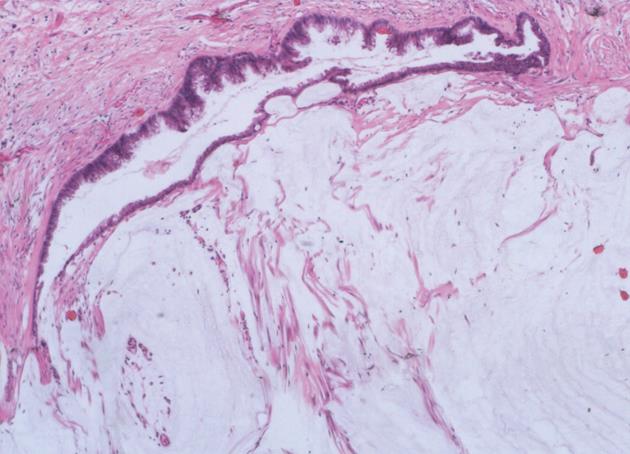 Figure 3 The mucinous epithelium displays nuclear stratification and cytologic atypia in peritoneal mucinous carcinomatosis-I/D (HE, × 40).

Figure 4 Survival related to histological classification, age and appendiceal mucinous adenocarcinoma. A: Overall survival of the three histologic groups: Disseminated peritoneal adenomucinosis (DPAM), peritoneal mucinous carcinomatosis with intermediate or discordant features (PMCA-I/D) and peritoneal mucinous carcinomatosis (PMCA) (P = 0.001); B: Overall survival of the three age groups: < 40, 40-59 and ≥ 60 years (P = 0.011); C: Overall survival of the two appendiceal tumor groups: low-grade appendiceal mucinous neoplasm and mucinous adenocarcinoma (P = 0.008).
---
Citation: Guo AT, Li YM, Wei LX. Pseudomyxoma peritonei of 92 Chinese patients: Clinical characteristics, pathological classification and prognostic factors. World J Gastroenterol 2012; 18(24): 3081-3088
---