Copyright
©2011 Baishideng Publishing Group Co.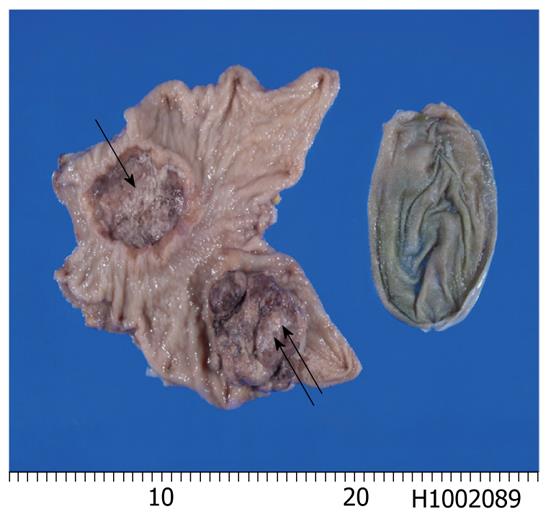 Figure 1 Gross features of the 2 tumors of the stomach.
One is an ulcerated tumor in the antrum (arrow) and the other is a polypoid tumor in the gastric body (double arrows). The ulcerated tumor is an adenocarcinoma, and the polypoid tumor is a large cell neuroendocrine carcinoma. The organ on the right is the gallbladder.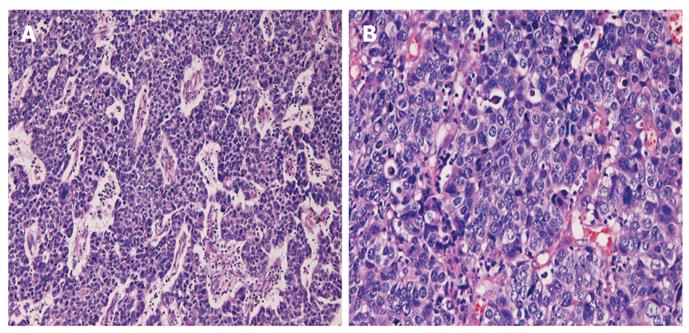 Figure 3 Polypoid tumor.
A: The polypoid tumor consists of malignant cells with hyperchromatic nuclei arranged in a trabecular pattern (HE, × 100); B: Higher power view shows large cells, vesicular nuclei, nucleoli, mitotic figures and apoptotic bodies (HE, × 200). HE: Hematoxylin and eosin.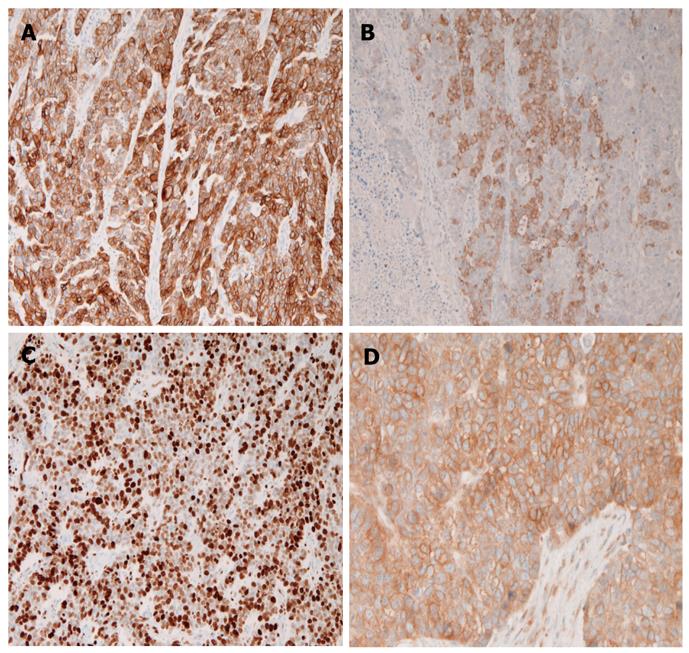 Figure 4 Immunohistochemical findings.
Tumor cells are positive for pancytokeratin AE1/3 (A), synaptophysin (B), Ki67 (C), and PDGFRA (D) (× 100). PDGFRA: Platelet-derived growth factor-α.
---
Citation: Terada T, Maruo H. Simultaneous large cell neuroendocrine carcinoma and adenocarcinoma of the stomach. World J Gastroenterol 2011; 17(43): 4831-4834
---