Copyright
©2011 Baishideng Publishing Group Co.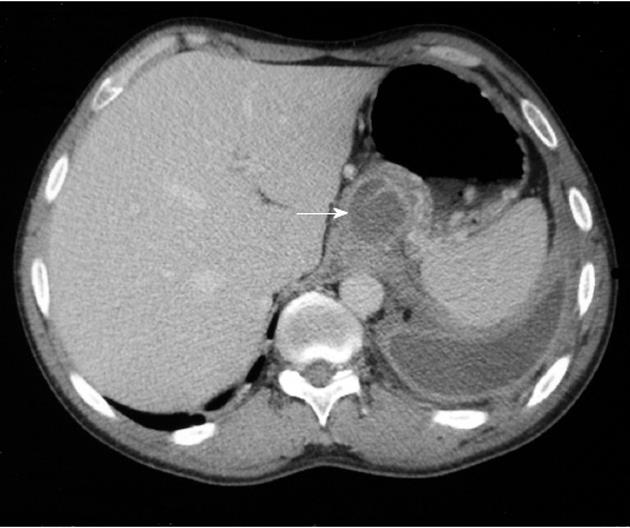 Figure 1 Computed tomography scan demonstrates left pleural effusion and a fluid collection extending through the esophageal hiatus that corresponds to a pancreaticopleural fistula (arrow).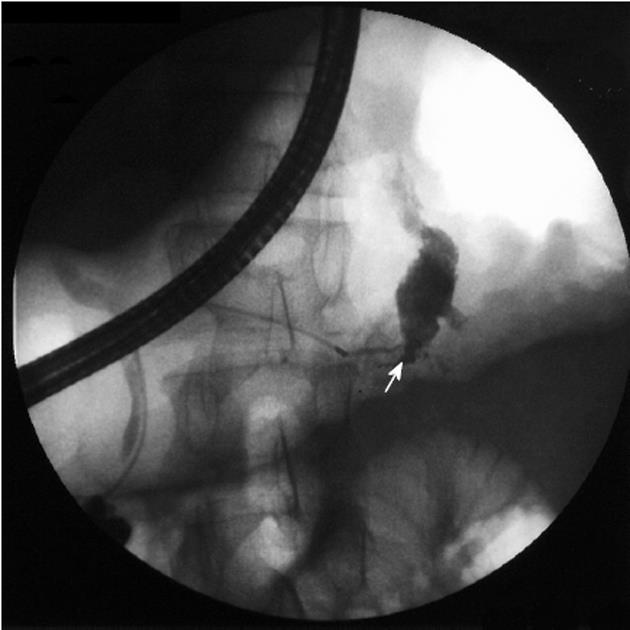 Figure 2 Endoscopic retrograde cholangiopancreatography shows a ductal leakage (arrow) in the tail of the pancreas with the contrast spreading into the chest.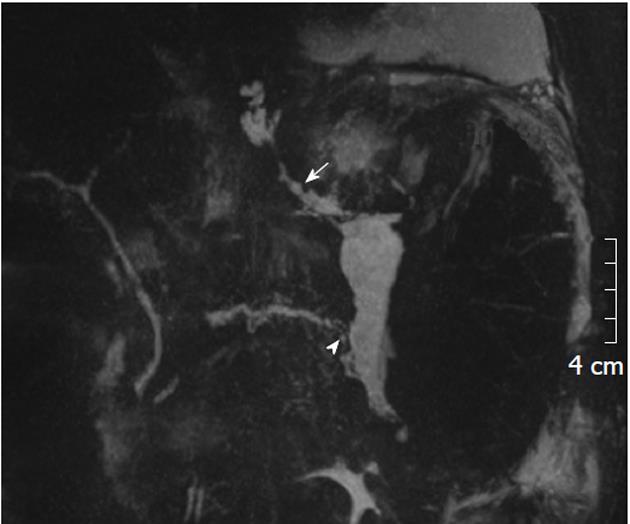 Figure 3 Magnetic resonance cholangiopancreatography demostrates a pancreaticopleural fistula (arrow) extending from a ductal disruption (arrowhead) at the tail of the pancreas into the chest.
A ductal blockage in the body of the pancreas precluded evaluation of the anatomy of the upstream duct in endoscopic retrograde cholangiopancreatography.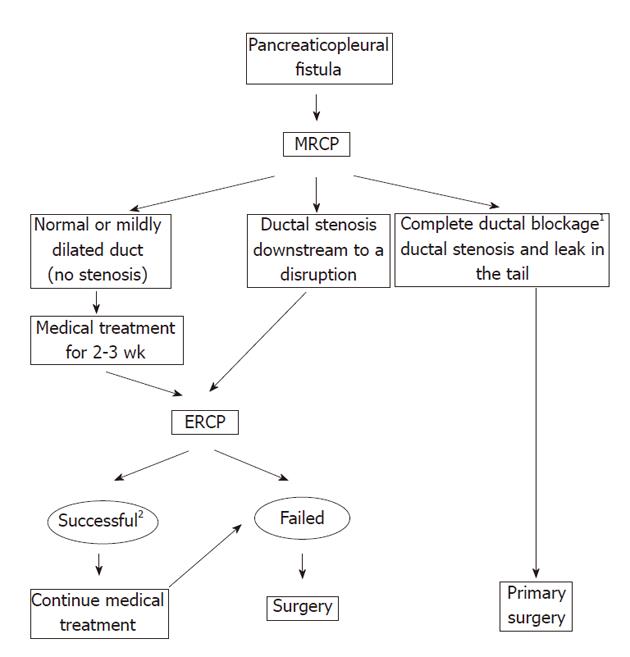 Figure 4 The algorithm for the treatment of pancreaticopleural fistulas. 1Complete ductal blockage due to stones may be approached with endoscopic or extracorporeal lithotripsy. 2Successful endotherapy: The stent inserted across the site of a ductal disruption or traverses a ductal stricture. MRCP: Magnetic resonance cholangiopancreatography; ERCP: Endoscopic retrograde cholangiopancreatography.
---
Citation: Wronski M, Slodkowski M, Cebulski W, Moronczyk D, Krasnodebski IW. Optimizing management of pancreaticopleural fistulas. World J Gastroenterol 2011; 17(42): 4696-4703
---