Copyright
©2011 Baishideng Publishing Group Co.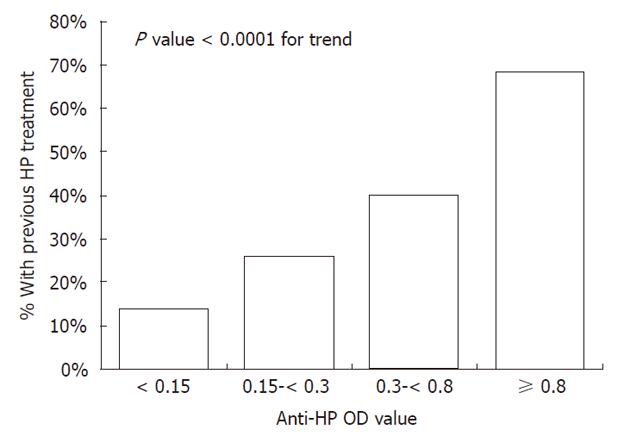 Figure 1 Among persons negative for Helicobacter pylori by the gold standard, the percentage of persons with a documented previous treatment for Helicobacter pylori according to the antibodies to Helicobacter pylori immunoglobulin G optical density (n = 118). HP: Helicobacter polori; OD: Optical density.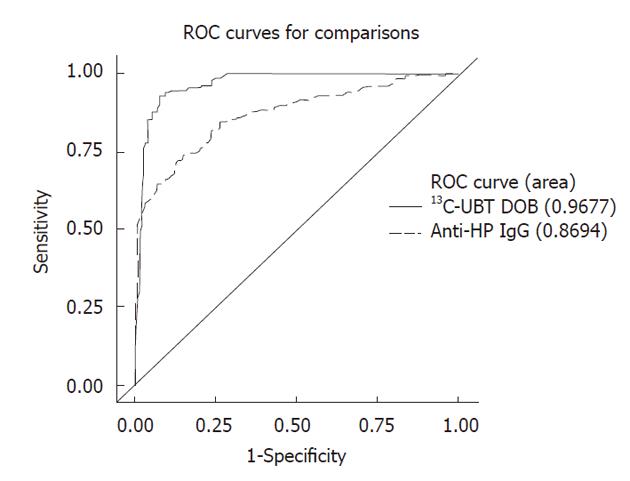 Figure 2 The receiver operating characteristic curves for anti-Helicobacter pylori level (serological test) and 13C urea breath test delta over baseline vs the gold standard for Helicobacter pylori infection in a group of 280 Alaskans undergoing esophagogastroduodenoscopy. Gold standard was a positive Helicobacter pylori test by culture or, in the case of a negative culture result, a positive histology result and a positive campylobacter-like organism test. ROC: Receiver operating characteristic; UBT: Urea breath test; DOB: Delta over baseline; HP: Helicobacter polori; IgG: Immunoglobulin G.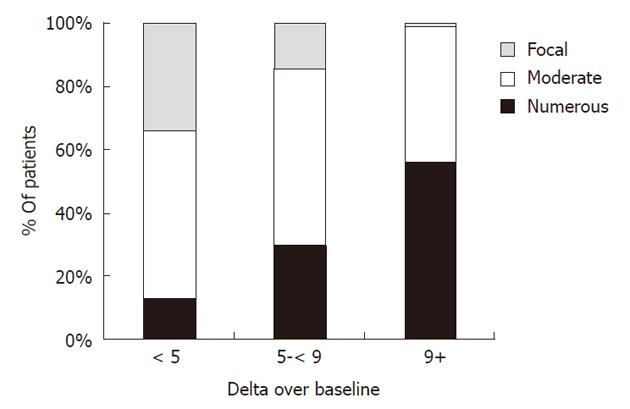 Figure 3 The amount of Helicobacter pylori (numerous, moderate, focal) on histological examination according to the delta over baseline value for the 13C urea breath test among Helicobacter pylori positive persons (n = 149).
---
Citation: Bruden DL, Bruce MG, Miernyk KM, Morris J, Hurlburt D, Hennessy TW, Peters H, Sacco F, Parkinson AJ, McMahon BJ. Diagnostic accuracy of tests for Helicobacter pylori in an Alaska Native population. World J Gastroenterol 2011; 17(42): 4682-4688
---