Copyright
©2011 Baishideng Publishing Group Co.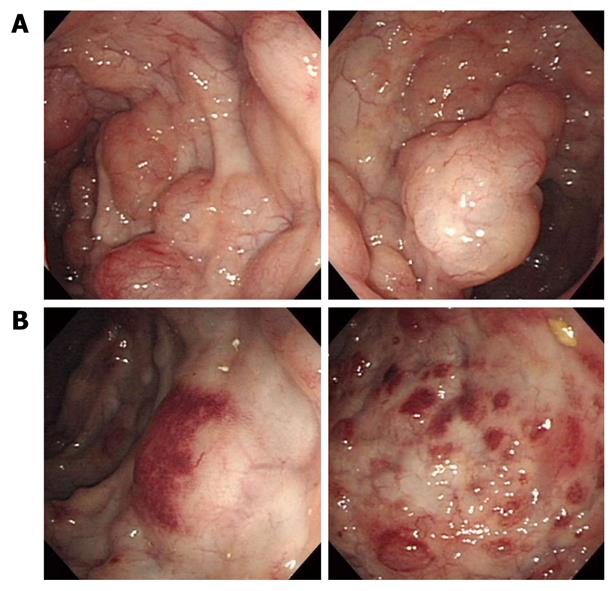 Figure 1 Initial colonoscopy showing multiple elevated or protruding lesions with semi-transparant and smooth surfaces (A), and petechiae on the surfaces of lesions in the sigmoid colon (B).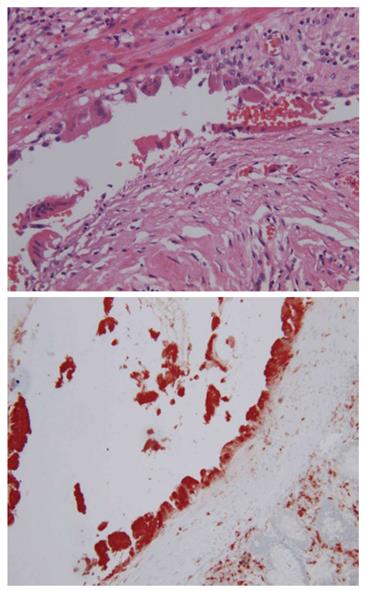 Figure 2 Initial histopathological examination showing a submucosal cystic structure lined with cuboidal endothelial cells for the CD68 histiocystic marker (bottom) and a few giant cells (upper, HE stain, × 200).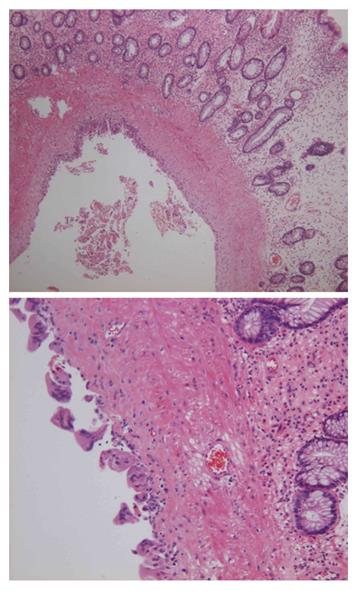 Figure 3 Histopathological examination 12 mo after initial examination showing cystically dilated lesion lined with endothelium (upper, HE stain, × 40) and focal multinucleated giant cells (bottom, HE stain, × 100).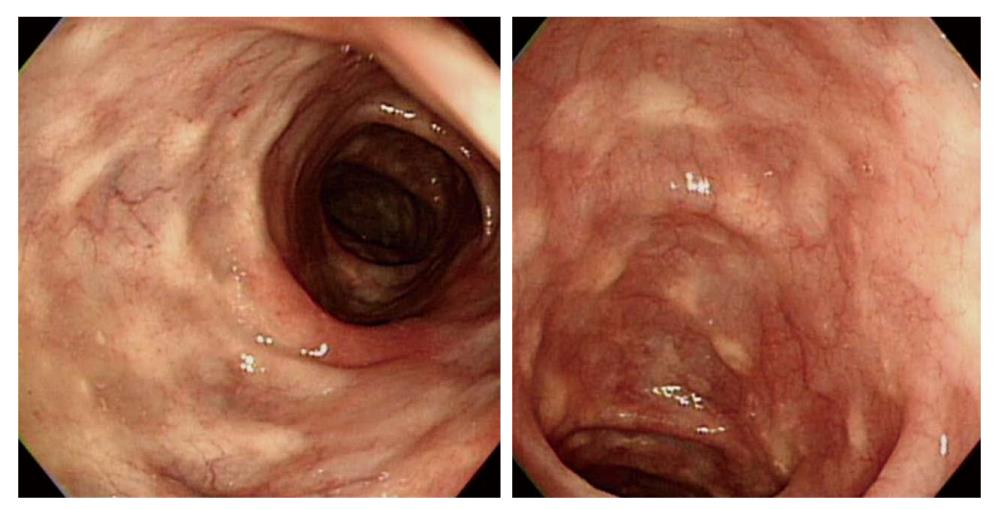 Figure 4 Follow-up colonoscopy 24 mo after initial examination showing multiple whitish scars throughout the entire colonic mucosa and resolved lymphangioma without specific therapy.
---
Citation: Lee JM, Chung WC, Lee KM, Paik CN, Kim YJ, Lee BI, Cho YS, Choi HJ. Spontaneous resolution of multiple lymphangiomas of the colon: A case report. World J Gastroenterol 2011; 17(11): 1515-1518
---