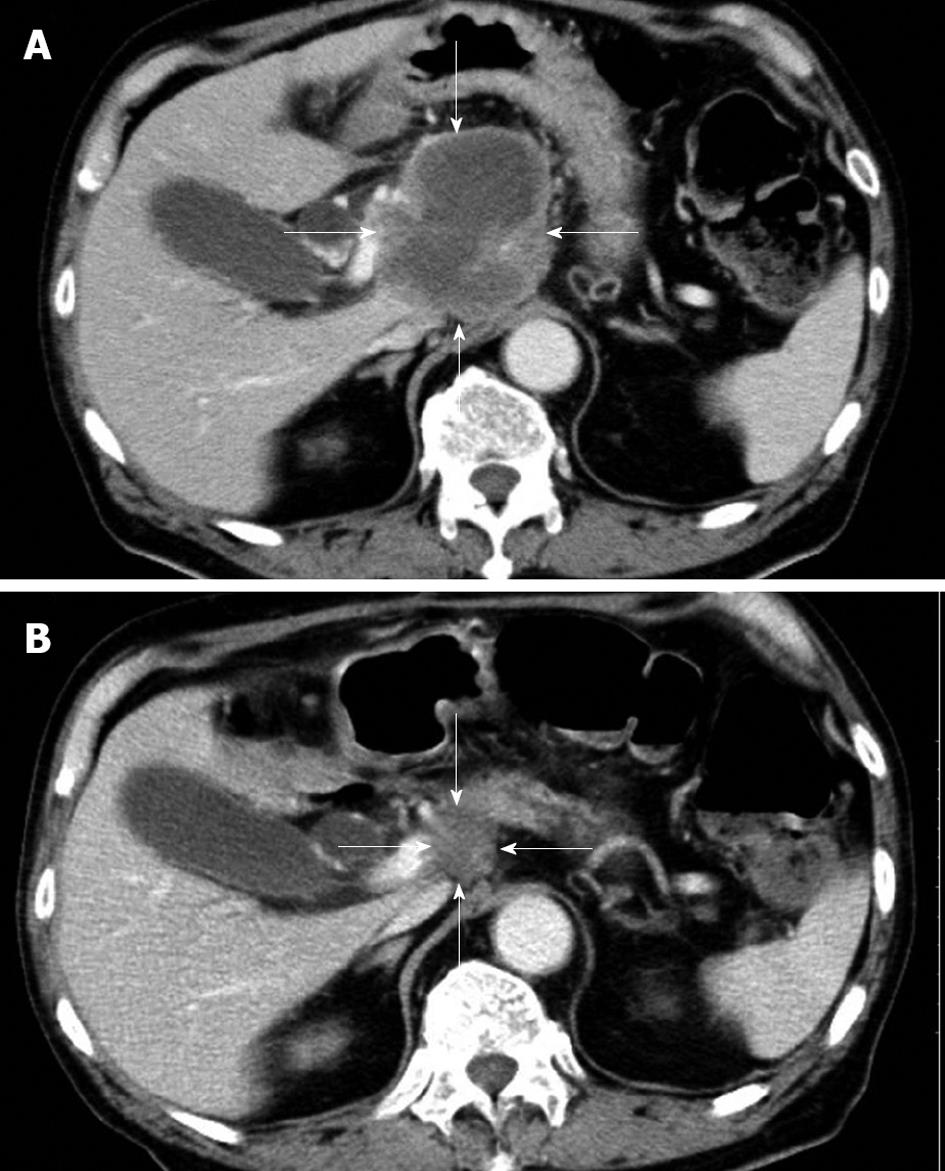 Figure 1 Contrast-enhanced computed tomography scan of the abdomen.
A: There was a low-density mass, 7.5 cm in diameter, in the head of the pancreas at the time of admission. The pancreatic tumor (arrows) did not show contrast enhancement; B: A follow-up computed tomography scan showed that the pancreatic mass had reduced to 2.0 cm in diameter. The tumor (arrows) had markedly regressed 4 mo after starting chemotherapy with gemcitabine.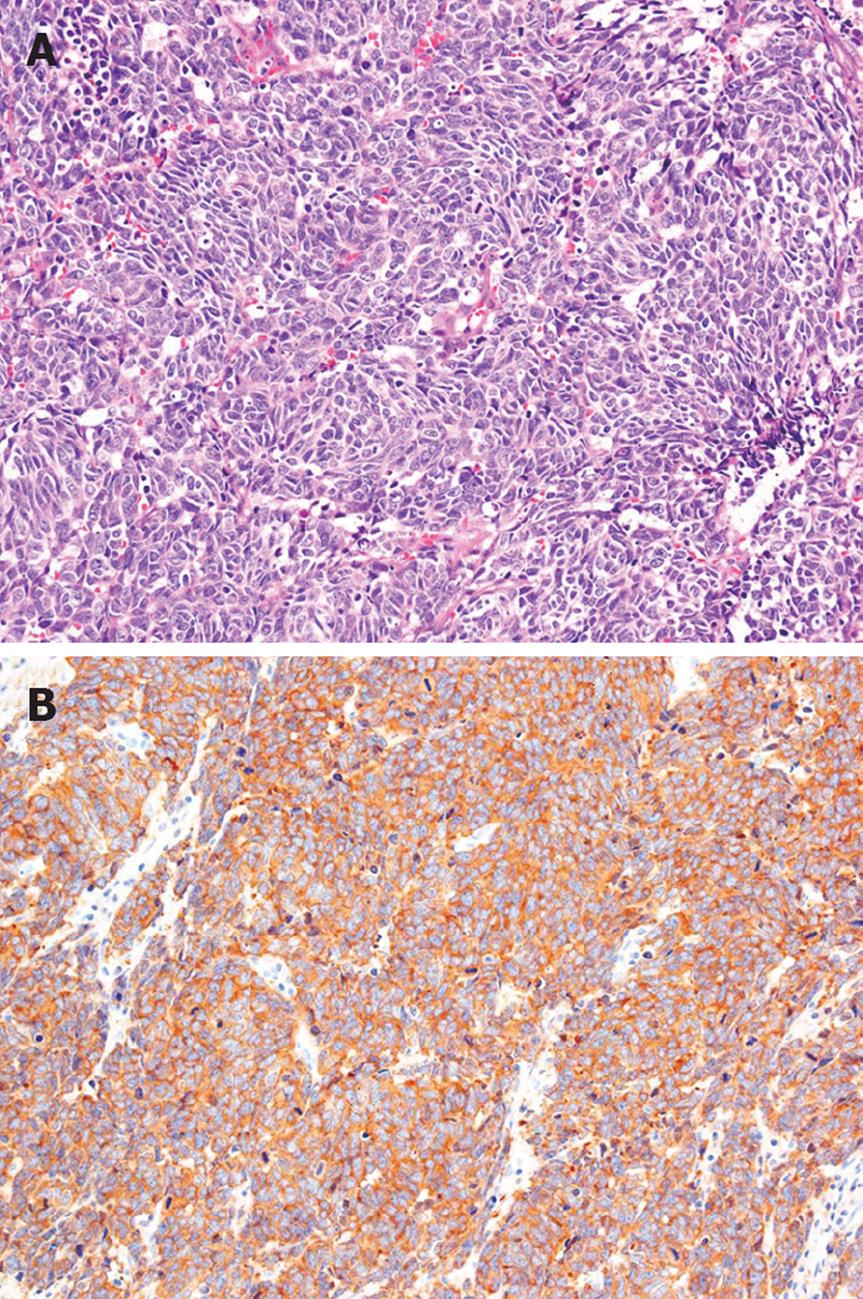 Figure 2 Histopathological findings.
A: The excised para-aortic lymph node showed small to intermediate-sized cells with a high nuclear-cytoplasmic ratio. (HE stain, original magnification, × 200); B: Immunostaining for neuron-specific enolase was positive in the cytoplasm of many tumor cells (original magnification, × 200).
---
Citation: Nakazuru S, Yoshio T, Suemura S, Itoh M, Araki M, Yoshioka C, Ohta M, Sueyoshi Y, Ohta T, Hasegawa H, Morita K, Toyama T, Kuzushita N, Kodama Y, Mano M, Mita E. Poorly differentiated endocrine carcinoma of the pancreas responded to gemcitabine: Case report. World J Gastroenterol 2010; 16(30): 3853-3856
---