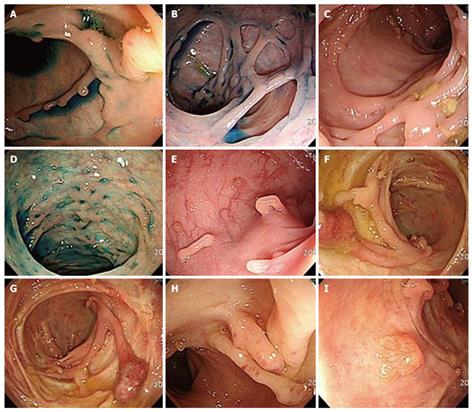 Figure 1 Colonoscopic findings show multiple worm-like or finger-like polypoid lesions, with a stalactite appearance, in the left-sided colon, especially in the sigmoid area (A-I).

Figure 2 Pathologic features of inflammatory polyp, hyperplastic polyp and tubular adenoma (HE, × 100).
A: Inflammatory polyp showing chronic inflammatory cells in lamina propria without hyperplastic or adenomatous epithelial change; B: Hyperplastic polyp showing hyperplastic epithelia with stellate lumen; C: Tubular adenoma showing low grade dysplasia.
---
Citation: Lee CG, Lim YJ, Choi JS, Lee JH. Filiform polyposis in the sigmoid colon: A case series. World J Gastroenterol 2010; 16(19): 2443-2447
---