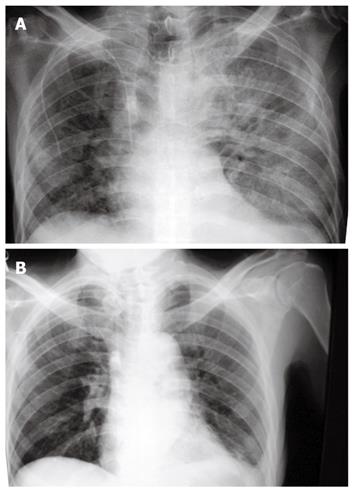 Figure 1 Chest X-ray.
A: Chest X-ray taken at time of admission showing Acute respiratory distress syndrome (ARDS); B: Chest X-ray after surgical colectomy showing a significant improvement of ARDS.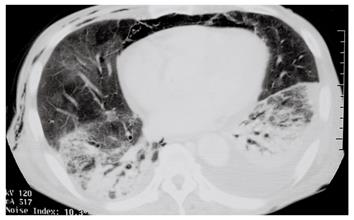 Figure 2 Chest computed tomography (CT) scan image taken before surgical treatment showing compatibility with ARDS.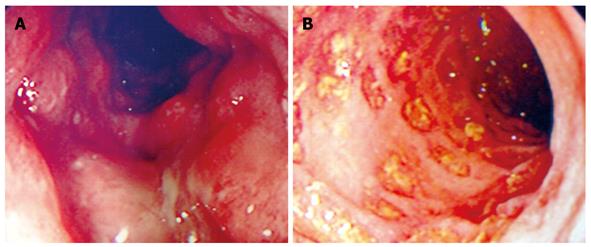 Figure 3 Colonoscopic images showing deep ulcer with severe mucosal edema (A) and multiple discrete ulcers (B).
---
Citation: Sagara S, Horie Y, Anezaki Y, Miyazawa H, Iizuka M. Acute respiratory distress syndrome associated with severe ulcerative colitis. World J Gastroenterol 2010; 16(19): 2440-2442
---