Copyright
©2009 The WJG Press and Baishideng.
World J Gastroenterol.
Oct 28, 2009;
15(40): 5097-5102
Published online Oct 28, 2009. doi: 10.3748/wjg.15.5097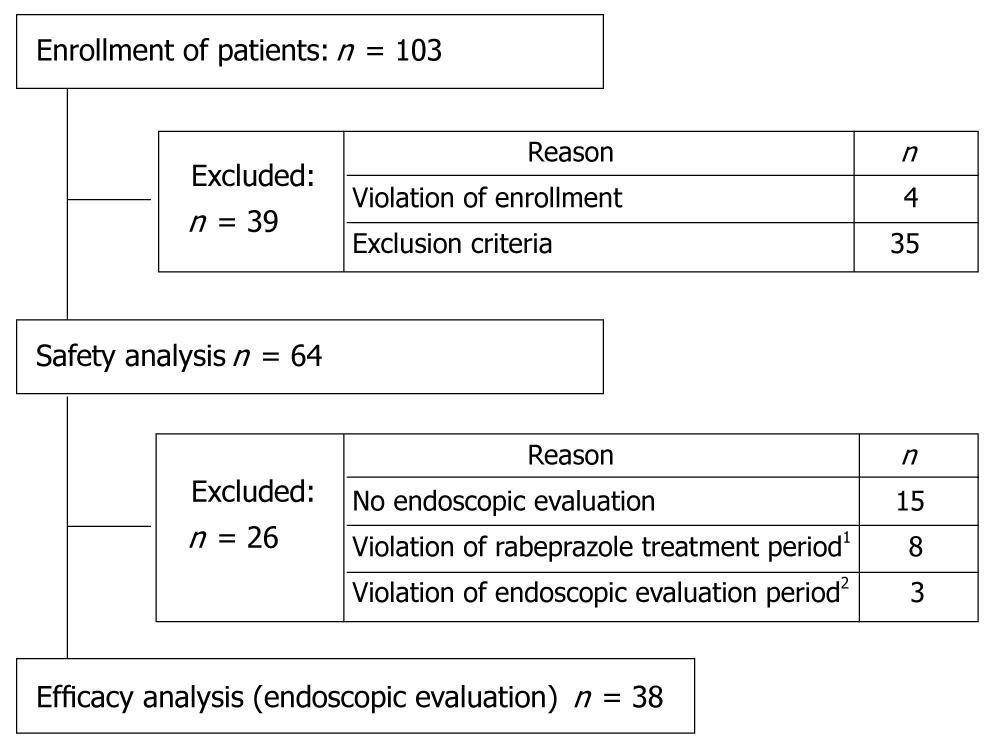 Figure 1 Patient disposition. 1Patients treated for longer than the allowed treatment period. The allowed treatment period was defined in the protocol as 8 wk for patients with gastric ulcer and 6 wk for patients with duodenal ulcer, + 2 wk for each (i.e. 10 wk for gastric ulcer and 8 wk for duodenal ulcer); 2Patients for whom endoscopic evaluation was performed prior to 31 d before the start of rabeprazole treatment or more than 31 d after the conclusion of rabeprazole treatment.
---
Citation: Mizokami Y. Efficacy and safety of rabeprazole in non-steroidal anti-inflammatory drug-induced ulcer in Japan. World J Gastroenterol 2009; 15(40): 5097-5102
---